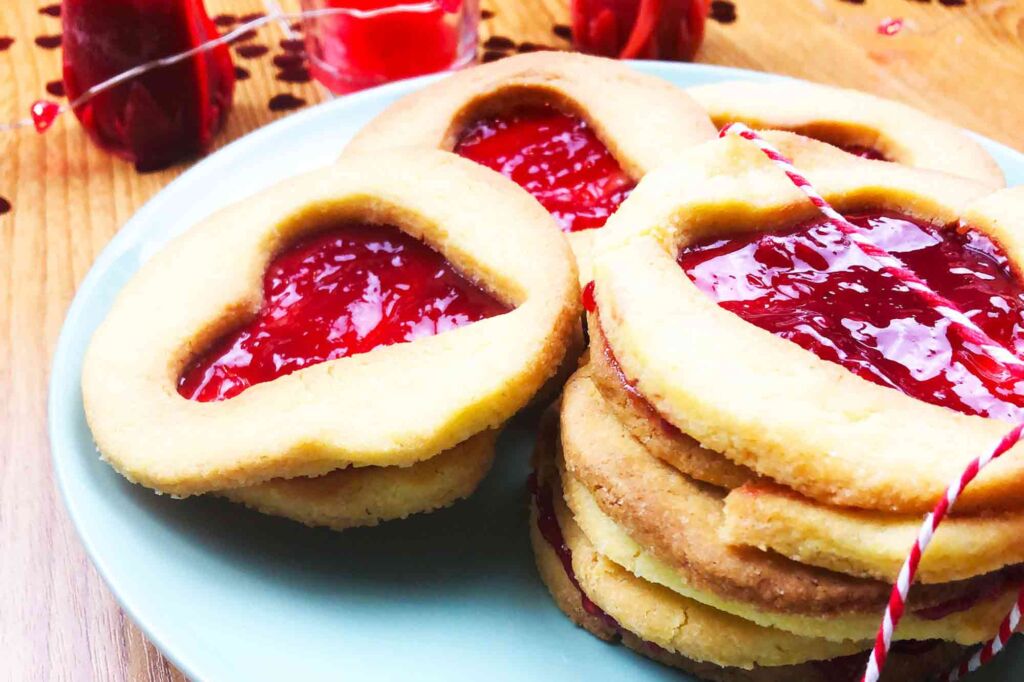 Jump to video
Jump to recipe
Homemade ShortBread Cookies (Video)
This Short Bread Cookies are just perfect for Valentine's Day! They are delicious, perfectly sweet treats just dissolve in your mouth. :-) This recipe comes together with 4 ingredients you probably have in your pantry:-)
How to prepare this recipe
Heart-Shaped Shortbread Cookies are a classic and traditional cookie made with butter, sugar, and flour. They are a crumbly and buttery cookie that is perfect for any occasion, but especially Valentine's Day.
As the name suggests, these cookies are shaped into heart form, which makes them a perfect treat for Valentine's Day or any special occasion that requires a sweet treat.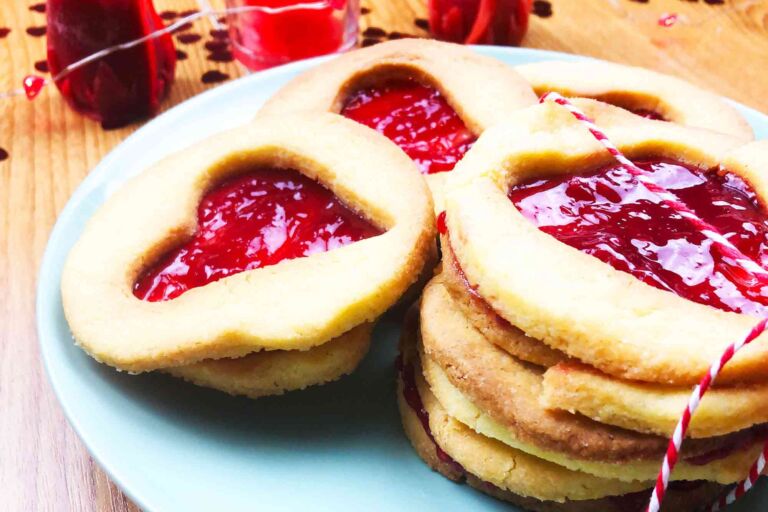 Homemade ShortBread Cookies (Video)
| Prep time | Cook Time | Rest Time | Total Time |
| --- | --- | --- | --- |
| 30 min | 20 min | 15 min | 65 min |
Servings: 4 person
Calories: 159kcal
Shortbread is a traditional Scottish cookie
that has been around for centuries. It is believed to have originated in the 12th century, where it was made for special occasions such as Christmas and weddings.
The name "shortbread" comes from the fact that the dough is "short" or crumbly due to the high proportion of butter used in the recipe.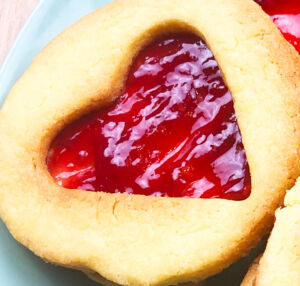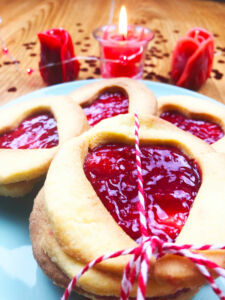 Instructions
Place the flour and butter in a food processor. Process to fine crumbs.
Add the sugar, vanilla, egg yolks and process to a smooth dough.

Thickly roll out the dough. Use a circle and heart cutter to stamp out circles and then hearts. Cut hearts in every second circle, this will be the top of the cookies.

Keep re-rolling and stamping until all the dough is used.

Place on tray lined with baking parchment, allowing space for spreading, and bake for 20 mins, in 180 °C  (356 °F) preheated oven.

When is done cool them on wire rack.

After the cookies are cooled, its time to put them together.
Spread the circle cookies with no heart with raspberry jam. Place on the jam the heart cut circle.

Can be served with more jam.

Enjoy, Good Appetite!