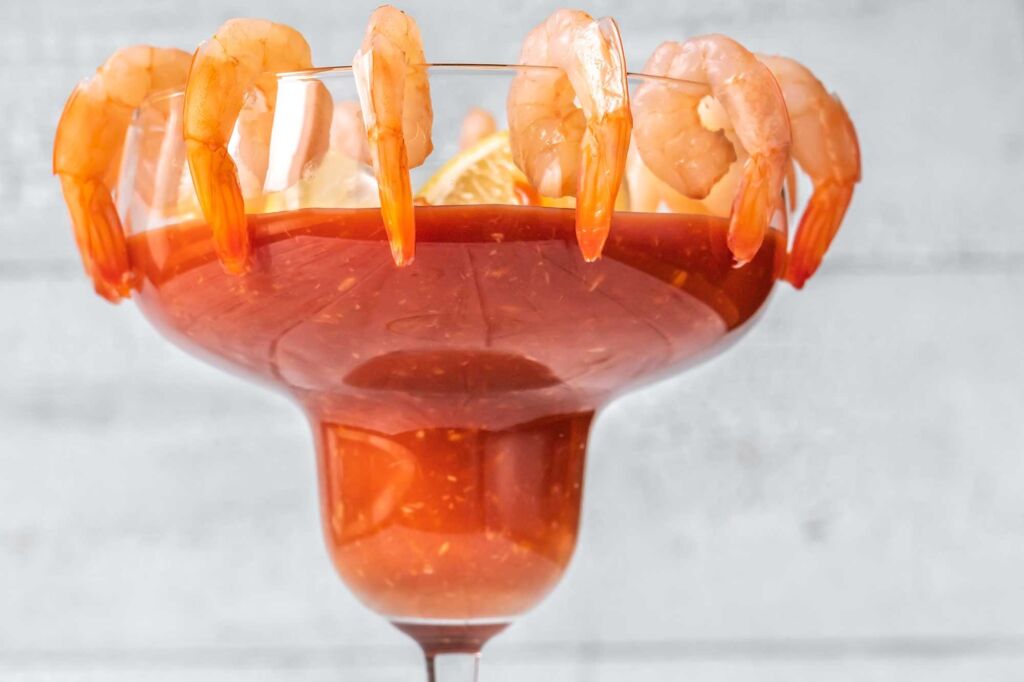 Jump to recipe
Shrimp Cocktail
Shrimp cocktail, also known as prawn cocktail, is a seafood dish that consists of cooked prawns served in a glass with cocktail sauce.
The dish's origins are unknown, but most people believe it was invented by a 19th-century miner from California who served oysters in a glass with a sauce, but the Golden Gate Hotel in Las Vegas was the first to offer a 50-cent shrimp cocktail in 1959.
It was served with cocktail sauce in a tulip glass. Cocktail sauce is typically made with ketchup and horseradish or ketchup and mayonnaise. From the 1960s to the 1980s, this iconic dish was especially popular.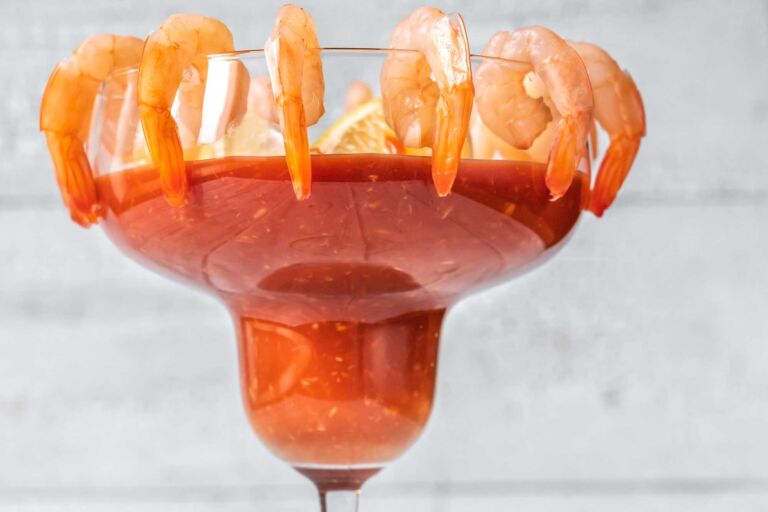 Shrimp Cocktail
| Prep time | Cook Time | Rest Time | Total Time |
| --- | --- | --- | --- |
| 25 min | | - | 25 min |
Servings: 4 person
Calories: 292kcal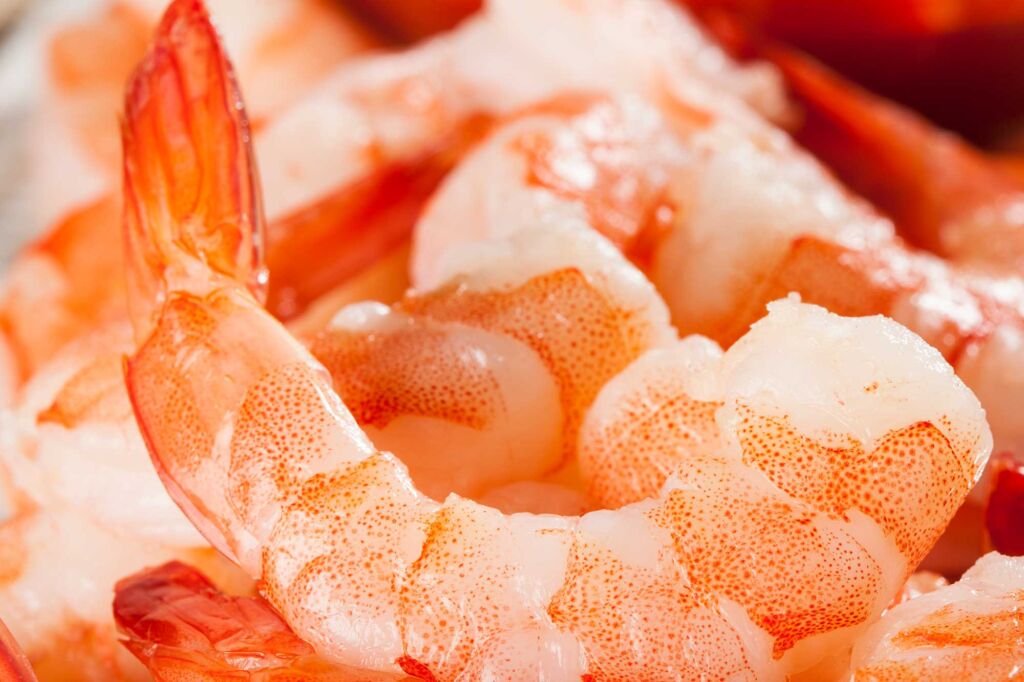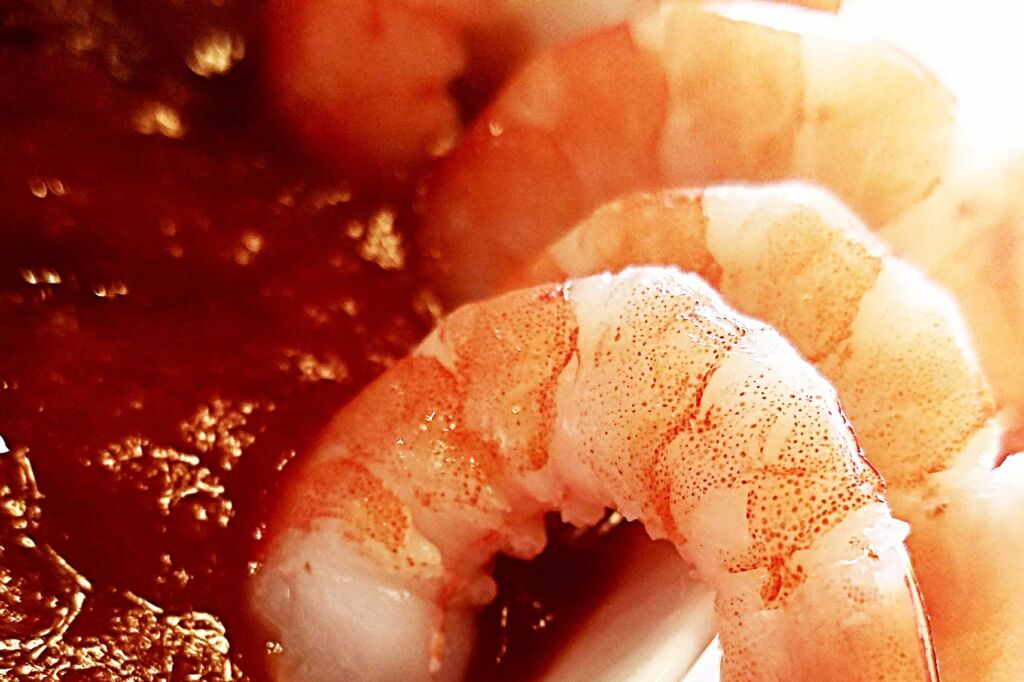 Instructions
Peel all prawns (reserve these for the tops). Divide between 4 glasses, and place them to the edge of the glasses.

For sauce mix the mayonnaise, tomato chutney, Worcestershire sauce, horseradish and Tabasco together.

Season to taste with lemon juice, then with salt and pepper.

Spoon the sauce into the glass.
Dust the top with a little paprika and sprinkle with chives and serve immediately.
It is delicious with brown bread.

Enjoy, Good Appetite!