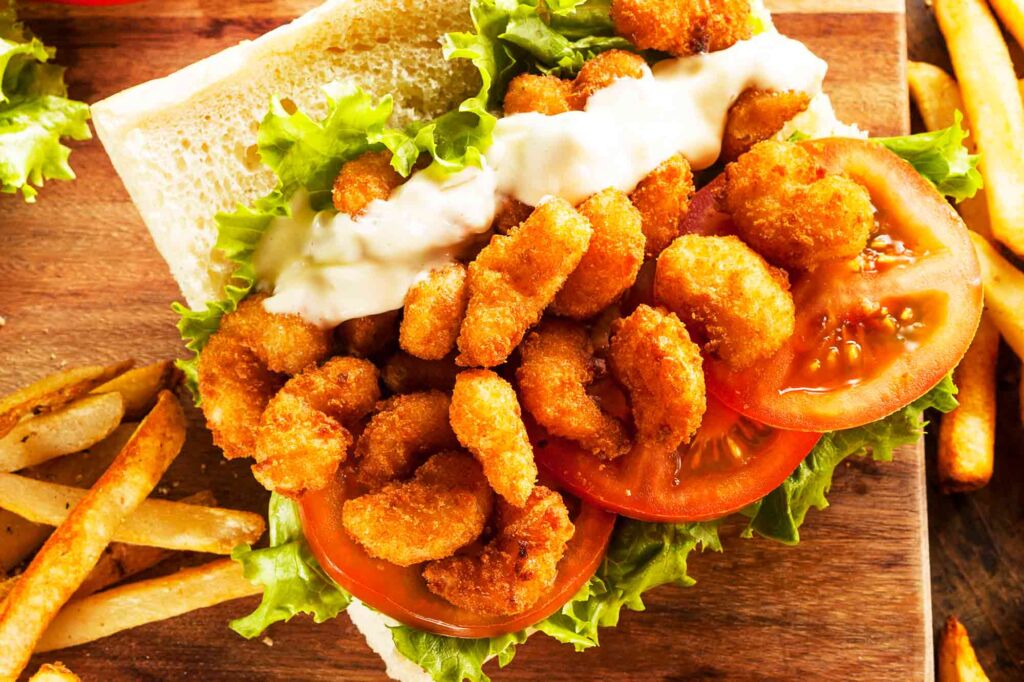 Jump to recipe
Shrimp Po' Boys Recipe
Looking for a delicious Shrimp Po' Boys recipe? Try this easy and flavorful recipe that will transport you to the streets of New Orleans!
The Shrimp Po' Boys is a well-known New Orleans sandwich consisting of deep-fried shrimp, crisp lettuce, ripe tomatoes, sour pickles, and a zesty, creamy sauce. It's a fast and delicious meal that's bursting with taste.
Just dip the shrimp in a cornmeal mixture with seasoning, fry until crispy, then put together the sandwich with the toppings you prefer.
This dish is certain to please both sandwich aficionados and seafood enthusiasts.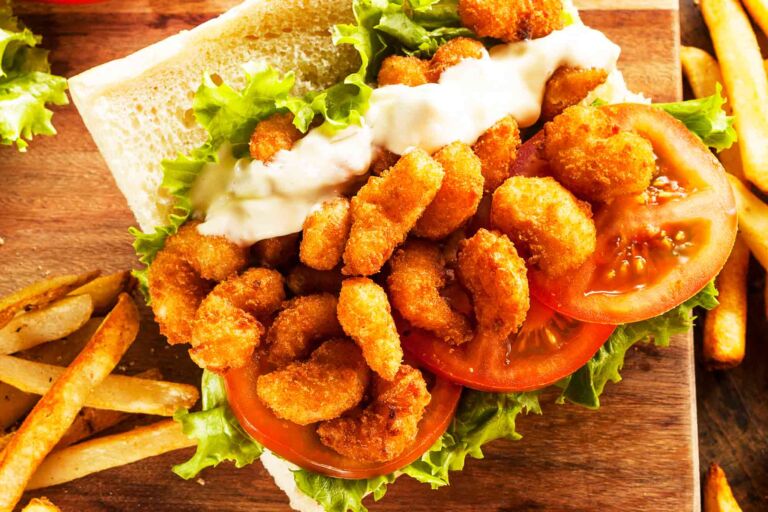 Shrimp Po' Boys Recipe
| Prep time | Cook Time | Rest Time | Total Time |
| --- | --- | --- | --- |
| 20 min | 15 min | - | 35 min |
Servings: 4 person
Calories: 623kcal
The Shrimp Po' Boy
is a well-known dish that has its roots in New Orleans, Louisiana.
According to history, the sandwich was created by two brothers, Bennie and Clovis Martin, who operated a restaurant and grocery store known as Martin Brothers' Coffee Stand and Restaurant. During a streetcar strike in the late 1920s, the Martin brothers supposedly made and gave free sandwiches to the strikers.
The sandwich gained popularity and was soon added to the restaurant's menu and spread throughout the city.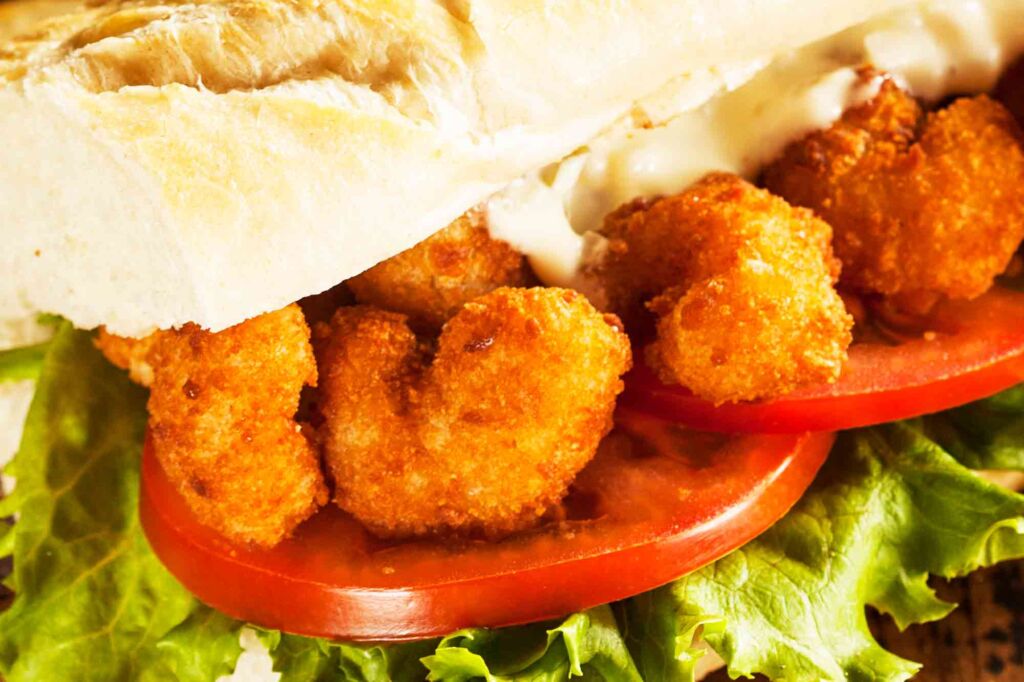 Initially, the Po' Boy sandwich was made with roast beef or fried oysters, but as time passed, other fillings such as shrimp and crawfish were introduced. The sandwich was originally named "Poor Boy," reflecting its purpose as a budget-friendly and hearty meal for the working-class.
Nowadays, the Shrimp Po' Boy sandwich is an adored dish that is available at numerous restaurants throughout New Orleans and beyond.
Instructions
Begin by whisking

together the cornmeal, flour, paprika, garlic powder, onion powder, salt, and cayenne pepper in a medium bowl. In another bowl, pour the buttermilk.

Dip each shrimp into the buttermilk, and then coat it in the cornmeal mixture, shaking off any extra coating.

Heat around 5 cm (2 inches) of vegetable oil in a large pot over medium-high heat.

Fry the shrimp for 2-3 minutes or until it is golden brown and crispy, working in batches.

Remove it with a slotted spoon, and transfer it to a paper towel-lined plate to drain.

To assemble the Po' Boys, spread the remoulade sauce on the bottom half of each roll.

Top with shredded lettuce, sliced tomatoes, and sliced pickles. Add a generous amount of fried shrimp on top and drizzle with more remoulade sauce.

Serve the sandwiches immediately while they are still warm.

Enjoy, Good Appetite!