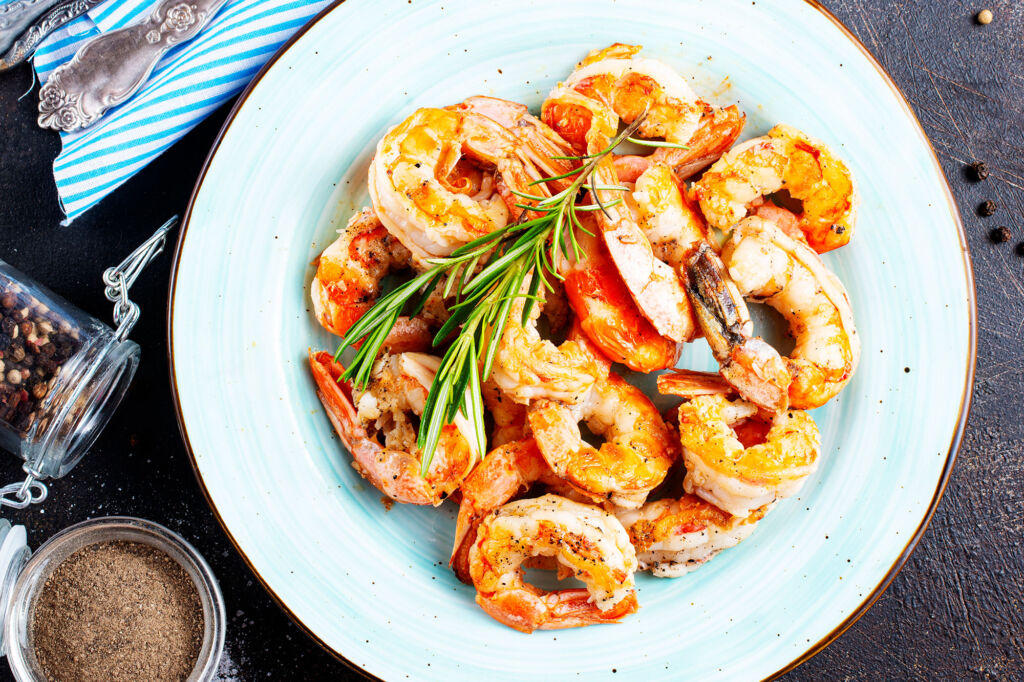 Jump to recipe
Shrimp Scampi Recipe
A super quick meal that feels like a fancy dinner. Shrimp scampi is quick enough for a weekday night but elegant enough to serve to guests. You will be amazed how incredibly easy it is to make this dish at home! It is ideal for Valentine's Day dinner.
I love shrimp scampi with pieces of crusty bread to clean the plate and this version is super simple and quick!
What are shrimp scampi?
Creamy Shrimp Scampi is a shrimp (or prawn) based dish in a buttery sauce. A scampi sauce is a garlic and wine butter sauce, therefore very simple to prepare.
This dish can be served on pasta or even served alone as a first course for a dinner.
Many shrimp scampi recipes call for Parmesan, but I left it out of this recipe because it's not truly authentic. I love having it at the table for family and friends to add if they wish.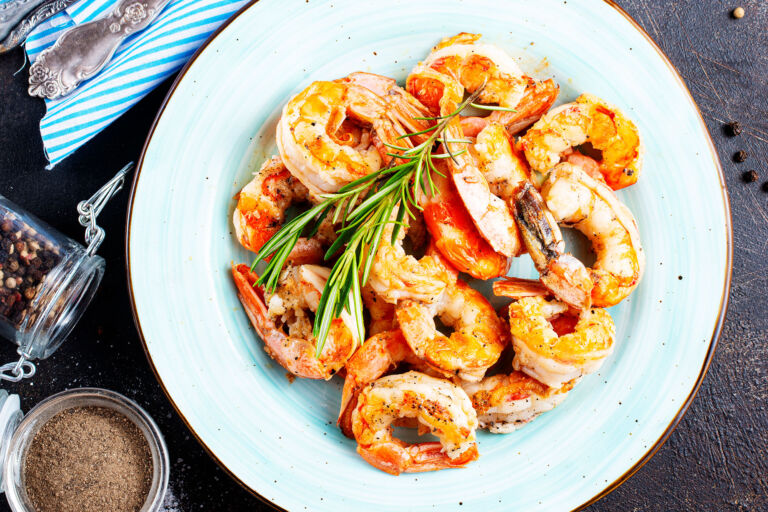 Shrimp Scampi Recipe
| Prep time | Cook Time | Rest Time | Total Time |
| --- | --- | --- | --- |
| 5 min | 10 min | - | 15 min |
Servings: 4 person
Calories: 317kcal
The whole recipe can be prepared in roughly the same time it takes to boil the pasta.
You will only need a few simple ingredients, prawns, garlic, chopped chili, butter, olive oil, white wine, salt, pepper, parsley.
Cooking Shrimps
Cook the garlic and butter until fragrant. Add the shrimp and cook for a couple of minutes. Set aside.
Add Wine
Add a little wine and let it evaporate for a few minutes.
No wine? No problem!
If you are without wine (or prefer not to use it) you can still enjoy the prawn scampi! Just replace the white wine with chicken stock. This will slightly change the flavour but still be delicious.
Toss With Shrimps
Return the prawns to the pan and heat them. Sprinkle with parsley and serve.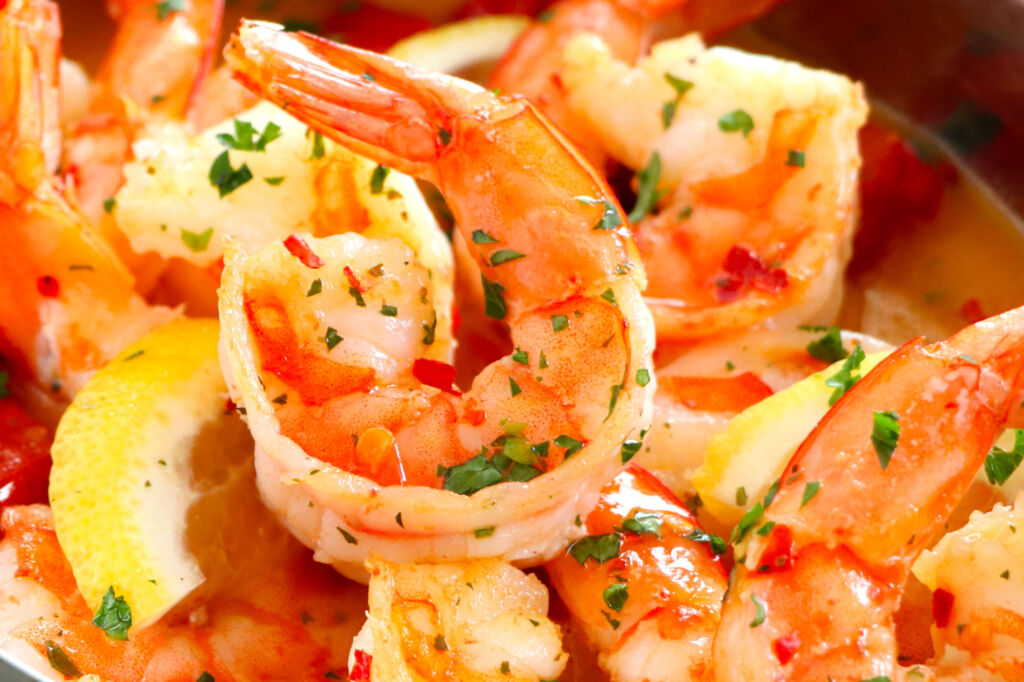 Tips
Buy peeled and cleaned shrimp.
The ingredients (including garlic) can be prepared up to 24 hours in advance, so the dish literally takes minutes to put together.
We love this simple prawn scampi recipe so much that it is made regularly all year.
And the best part? There is very little cleaning as it is cooked in only one pot. If you want to skip pasta, You can serve it with a fresh green salad.
Instructions
Mix the salt, pepper, and chilli in a small bowl, then sprinkle over the shrimp and toss to coat.

Heat the oil in a large skillet over medium/high heat.
When the pan is hot, add the shrimp and cook for 1-2 minutes per side. Remove the shrimp from the pan and set aside to keep warm.

In the same pan, add the garlic and butter and sauté over medium heat for 1 minute, just to be fragrant.
Stir frequently to prevent the garlic from burning.

Add the wine and cook for 3-4 minutes.

Place the shrimp back into the pan.
Add the fresh parsley and simmer for another 1-2 minutes.

Squeeze fresh lemon juice over the shrimp to taste and serve shrimp scampi immediately.

Enjoy, Good Appetite!