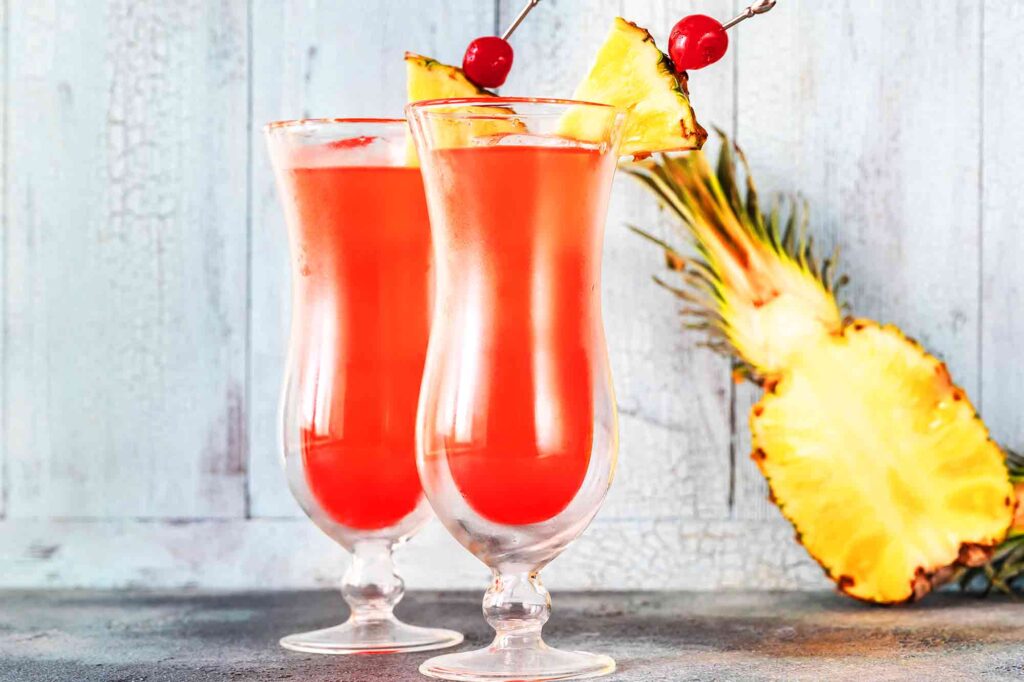 Jump to recipe
Singapore Sling Cocktail
Experience the taste of Singapore Sling Cocktail. Made with gin and fruity ingredients, it's the perfect refreshing drink!
The recipe for the Singapore Sling Cocktail is a refreshing, classic gin-based drink that is ideal for enjoying during the warmer months of the year. With a delightful sweet-tart taste and a quick preparation time, this cocktail is a must-try for anyone who loves a perfectly mixed drink.
To add a bit of fizz to your drink, you can top it off with club soda.
Interestingly, the concept of a "sling" cocktail can be traced back to at least 1897, as mentioned in a Singapore newspaper. Early versions of these drinks likely contained only a spirit, such as genever or whiskey, sugar, and were diluted with water or mixers like soda water or ginger ale.
Over time, the Singapore Sling has evolved into the complex and sophisticated drink that it is known as today.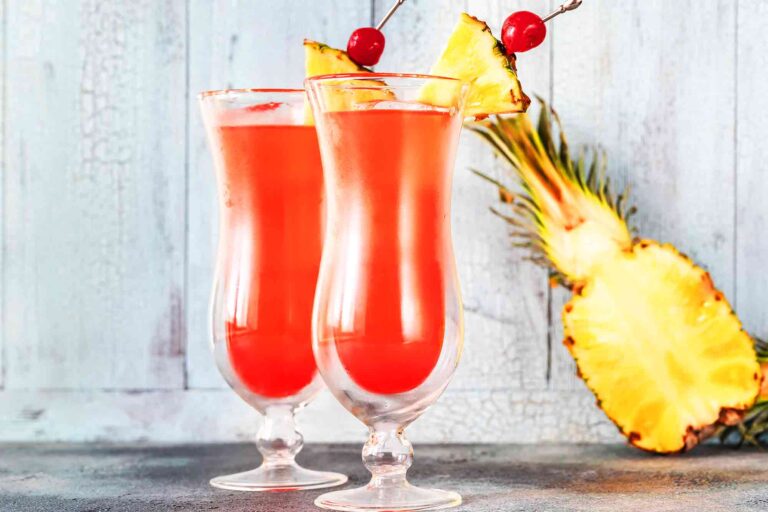 Singapore Sling Cocktail
| Prep time | Cook Time | Rest Time | Total Time |
| --- | --- | --- | --- |
| 8 min | | - | 8 min |
Servings: 1 person
Calories: 289kcal
The Singapore Sling Cocktail
is a well-known cocktail with a storied history dating back to the early 20th century.
It is believed to have originated at the Raffles Hotel in Singapore, where it was invented by a bartender named Ngiam Tong Boon. The drink was created to appeal to the sophisticated tastes of the hotel's wealthy clientele, who were primarily British colonials and other international travelers.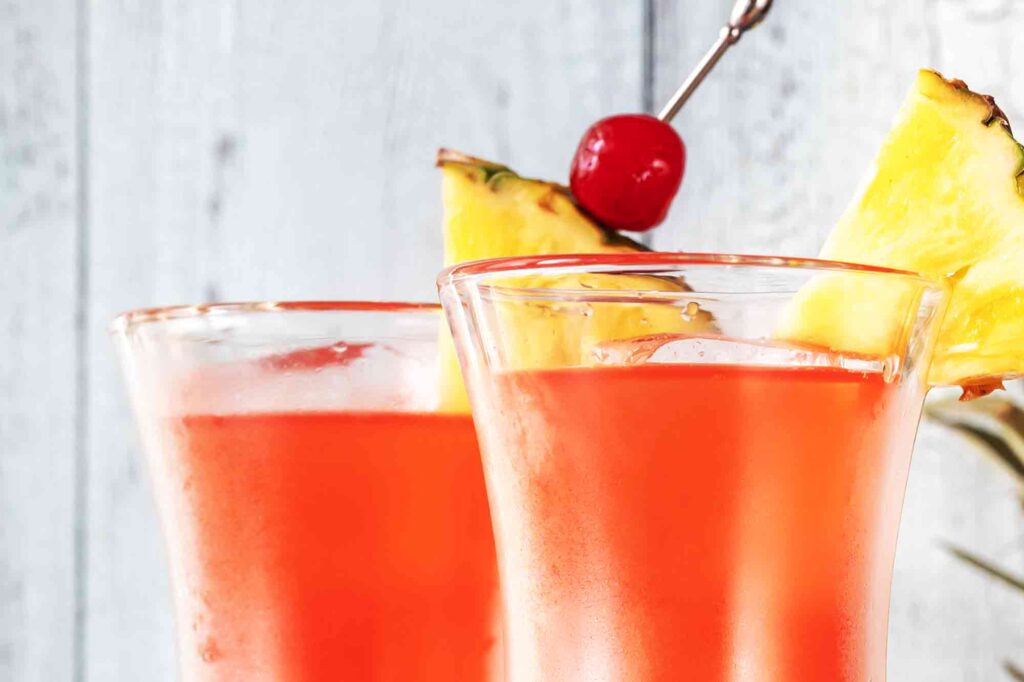 The original recipe for the Singapore Sling Cocktail featured gin, cherry brandy, Cointreau, pineapple juice, lime juice, grenadine, and bitters. It was typically served in a tall glass with ice and garnished with a slice of pineapple and a cherry.
While the recipe for the Singapore Sling has evolved over the years, it remains a popular cocktail to this day, both in Singapore and around the world. Visitors to the Raffles Hotel can sample the drink at the Long Bar, along with a variety of other classic cocktails and traditional Singaporean cuisine.
The Long Bar also features live music and entertainment, making it a must-visit destination for anyone interested in the history and culture of this iconic cocktail.
Instructions
Fill a cocktail shaker with ice.

Add the gin, cherry liqueur, Cointreau, Benedictine, pineapple juice, lime juice, grenadine, and Angostura bitters to the shaker.

Shake the ingredients vigorously until well combined.

Strain the cocktail into a tall glass filled with ice.

Pour the sparkling water.

Garnish with a slice of pineapple and a maraschino cherry, if desired.

Enjoy your delicious Singapore Sling cocktail!