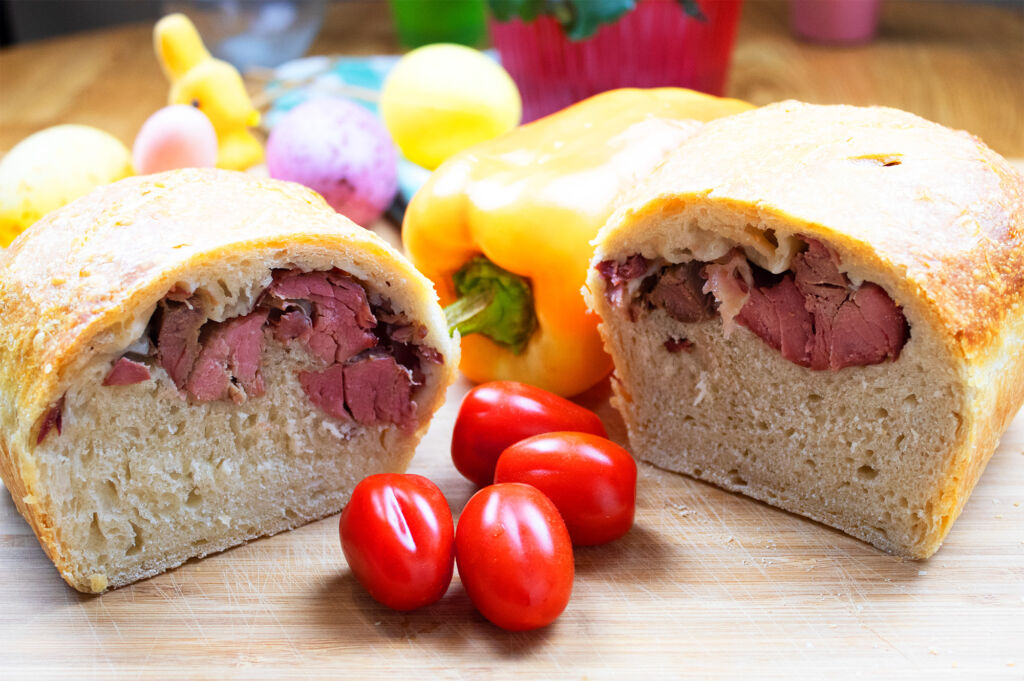 Jump to video
Jump to recipe
Smoked Hock In Bread Dough Recipe (Video)
I had a smoked hock in the fridge, and just came the idea to make something Hungarian :-)
How to prepare this recipe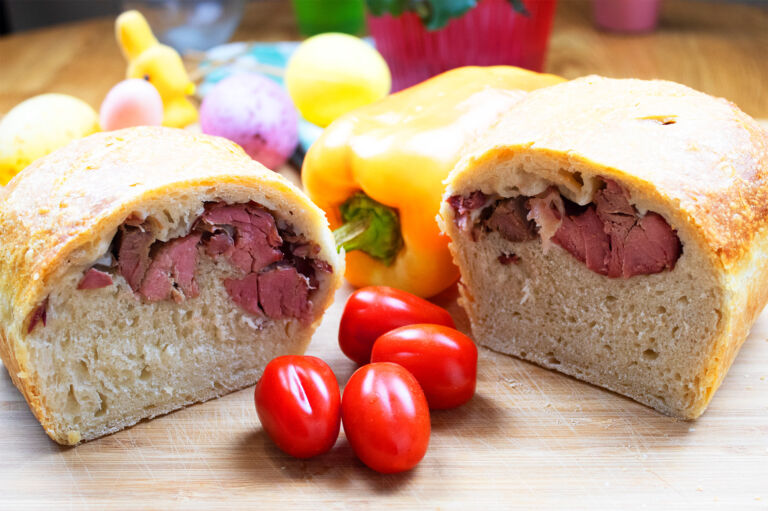 Smoked Hock In Bread Dough Recipe (Video)
| Prep time | Cook Time | Rest Time | Total Time |
| --- | --- | --- | --- |
| 60 min | 160 min | - | 220 min |
Servings: 5 person
Calories: 615kcal
This is how today's recipe is a bread, half filled with smoked, cooked hock 🙂
Serving with boiled eggs, tomato, cucumber, etc. can be a typical Easter breakfast.
Bread dough recipe you can find here.
The preparation time is for hock only, there is extra time for the bread.
Instructions
Cook the hock. Can be made one day before.
Place the hock in a pan, cut the onion in half, and place also in pan, with the garlics, bay leaves, salt and pepper.

Cover with water, and cook until the meat falls from the bone.

Remove the bone and the fat from the hock.
Set aside, let it cool down.

Now it is time to fill the bread dough.
Please, do, as I do in video.

Place the filled bread dough in a baking mould,
then cover, and let it rise for 1 hour.

After 1 hour, give a good water wash.

First bake for 15 min in 250 °C  (482 °F) preheated oven.
After 15 minutes turn down the oven at 200 °C  (392 °F), and bake for more 15 minutes.

Enjoy! Good Appetite!