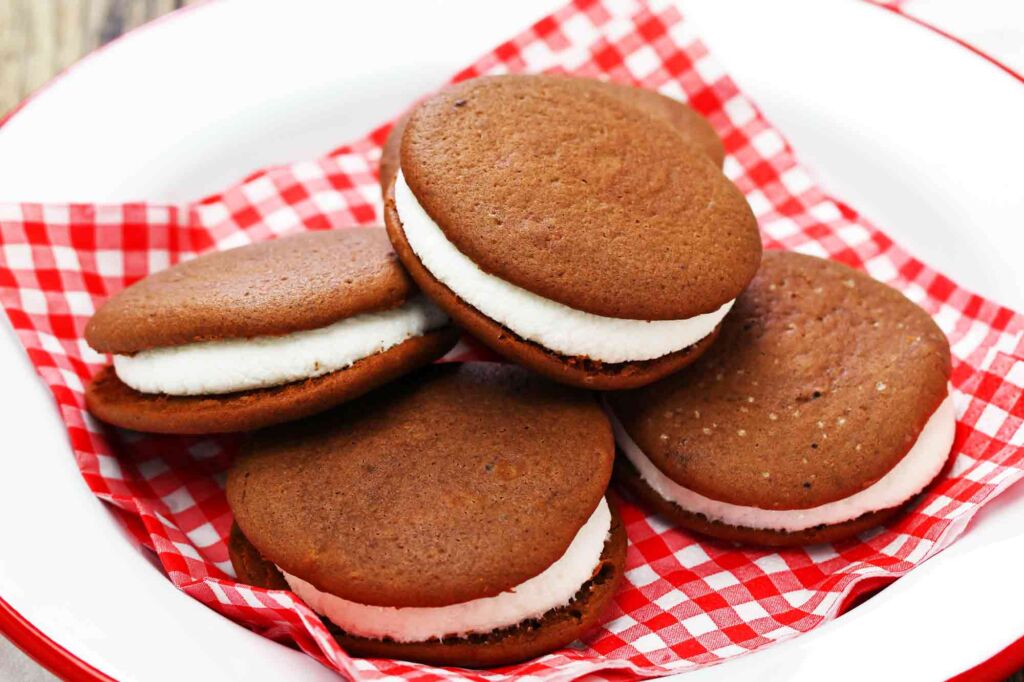 Jump to recipe
Southern Moon Pies Recipe
Indulge in the classic Southern Moon Pies with this easy recipe. Soft graham cookies filled with marshmallow creme.
If you have a fondness for sweet treats, chances are you've encountered a Moon Pie before or at least heard about it.
The good news is that you can prepare this quintessentially Southern dessert at home. It's packed with cocoa and marshmallow goodness, and for those who want to switch up the flavor profile, you can substitute vanilla extract with either coconut or mint extract for a unique twist.
This delectable chocolate dessert has been enjoyed since the early 1900s and has become a beloved snack in the Southern United States. But in case you're not familiar with the history and background of the Moon Pie, here's a quick lesson that may make you drool.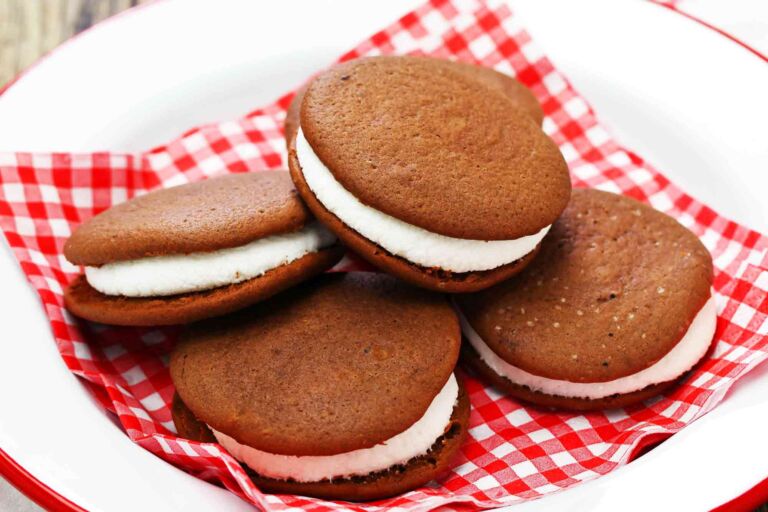 Southern Moon Pies Recipe
| Prep time | Cook Time | Rest Time | Total Time |
| --- | --- | --- | --- |
| 35 min | 10 min | - | 45 min |
Servings: 12 person
Calories: 198kcal
Chattanooga Bakery claims that the idea for moon pies
originated from a conversation with a Kentucky coal miner who requested a snack made with graham cracker and marshmallow.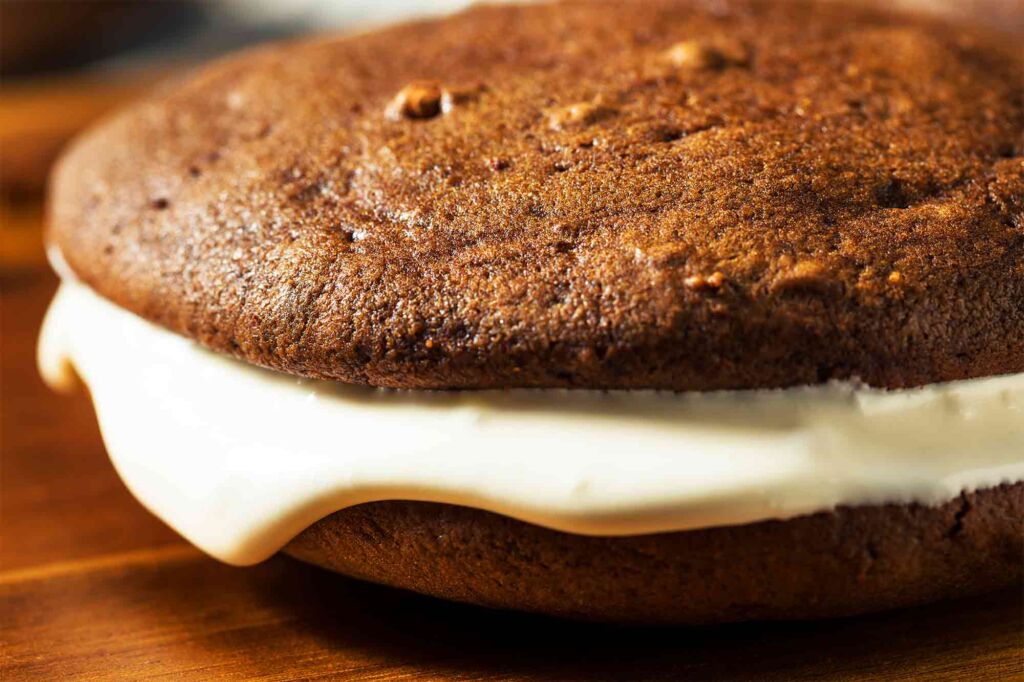 According to folklore, the miner asked for a snack "as big as the moon," inspiring the name "moon pie". In celebration of its centennial, the company held a contest with the grand prize being a 100-year supply of moon pies, which was won by Christopher Priest from Michigan.
As part of its centennial, the company returned to its original recipe by removing preservatives and artificial ingredients. In 2020, the company introduced new products, including pumpkin spice double-decker MoonPies and mini MoonPies.
The mini version is available on their website, while the double-decker is sold at Bass Pro Shops and Cabela's.
Instructions
To prepare these cookie pies,

begin by preheating the oven to 200°C  (400°F) and greasing a cookie sheet.

For the cookie crusts, combine butter, sugar, egg, condensed milk, and vanilla in a large mixing bowl.

In a separate bowl, mix together flour, salt, cocoa powder, baking soda, and baking powder, then add to the sugar mixture slowly while stirring until well combined.

Drop the dough onto the greased cookie sheet by rounded tablespoonfuls, leaving enough space between them as the dough will spread as it bakes.

Bake for 6 to 8 minutes, or until firm to the touch.

After cooling for at least an hour, blend together butter, powder sugar, vanilla extract, and marshmallow creme to make the filling.

To assemble the pies, spread 1 to 2 tablespoonfuls of filling on the flat side of a cookie crust, then cover it with the flat side of another cookie crust.

Enjoy, Good Appetite!