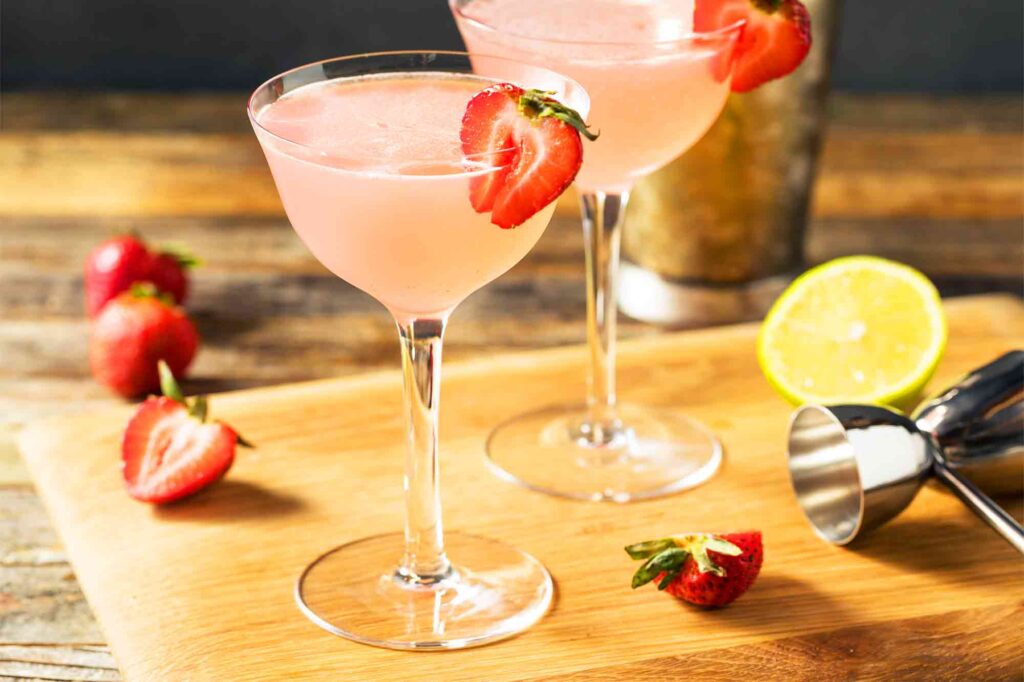 Jump to recipe
Strawberry Daiquiri Recipe
Learn how to make a delicious strawberry daiquiri with this easy recipe! Perfect for summer, parties, or anytime you want a refreshing cocktail.
The fruity and refreshing strawberry daiquiri is a beloved cocktail that has been enjoyed by many for decades. Its rich history and intriguing origin story add to its appeal, making it a delightful drink to savor.
If you want to create your own strawberry daiquiri, simply blend together strawberries, rum, lime juice, and simple syrup with ice.
This will allow you to experience the flavors of Cuba right in the comfort of your own home.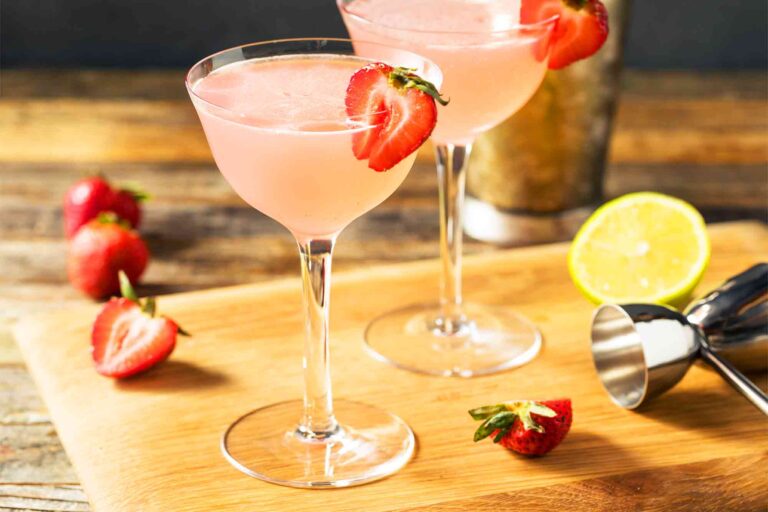 Strawberry Daiquiri Recipe
| Prep time | Cook Time | Rest Time | Total Time |
| --- | --- | --- | --- |
| 10 min | | - | 10 min |
Servings: 2 person
Calories: 244kcal
Originating from Cuba
in the early 1900s, the classic daiquiri consisted of three simple ingredients – rum, lime juice, and sugar. This cocktail was popular among locals and became a hit with American tourists in the 1920s.
In the 1940s or 1950s, a bartender by the name of Constantino Ribalaigua experimented with different flavors to enhance the classic daiquiri at his bar, El Floridita in Havana, Cuba. Ribalaigua added fresh strawberries to the mix, creating a fruity and delicious cocktail that quickly became popular among patrons.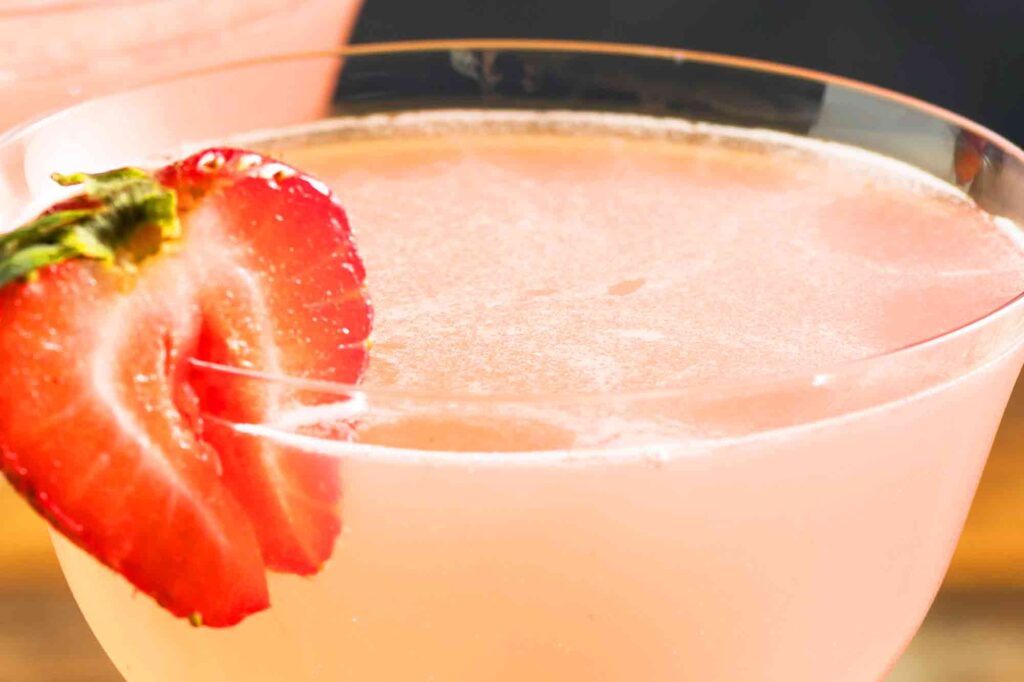 Since then, the strawberry daiquiri has gained popularity all over the world, especially during the warmer months. Its refreshing taste and attractive pink hue make it a perfect choice for many occasions.
There are now numerous variations of the drink, including frozen and blended versions.
Instructions
Hull the strawberries and rinse them under cold water. Pat them dry.

Add the strawberries, white rum, lime juice, and simple syrup into a blender.

Add ice to fill the blender to the top.

Blend until the mixture is smooth and all the ice is crushed.

Taste and adjust the sweetness with more simple syrup if desired.

Pour the strawberry daiquiri into glasses and garnish with additional strawberry slices or lime wedges if desired.

Enjoy!