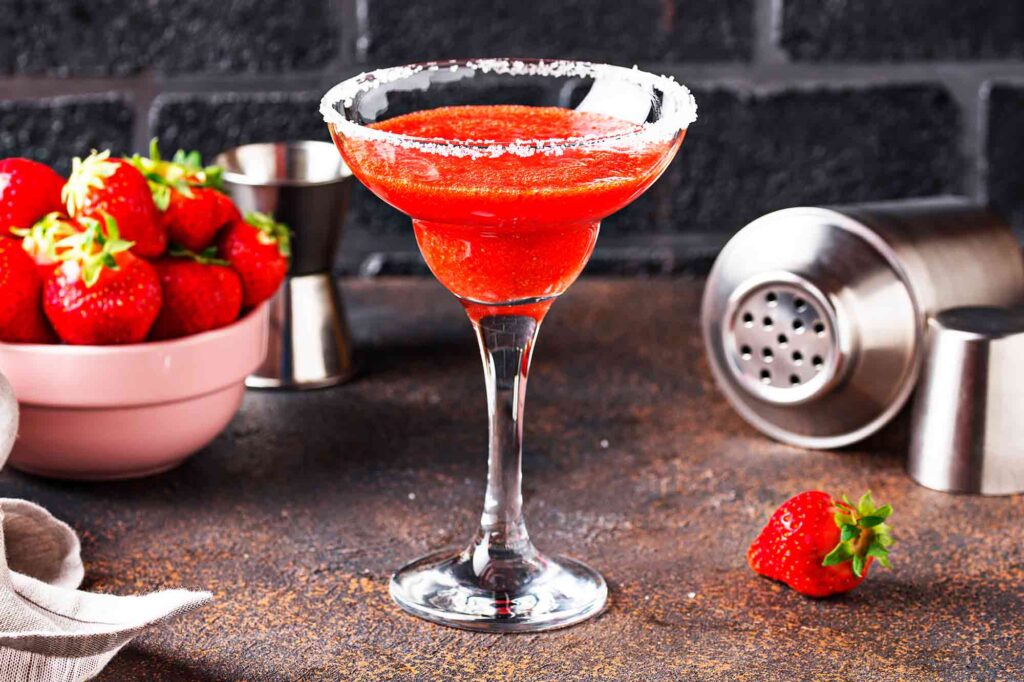 Jump to recipe
Strawberry Margarita Recipe
Transport yourself to the beach with a refreshing Strawberry Margarita! Learn how to make this classic cocktail with a fruity twist at home.
When you take a sip of this Strawberry Margarita cocktail, it will feel like you're instantly transported to a beautiful beach vacation spot. To ensure the best flavour, using fresh lime juice and good-quality tequila and triple sec is key. Cointreau is the traditional choice for triple sec, and using salt to balance the flavours is also important.
This recipe is simple and easy to make with these ingredients, providing a satisfying and delightful drink.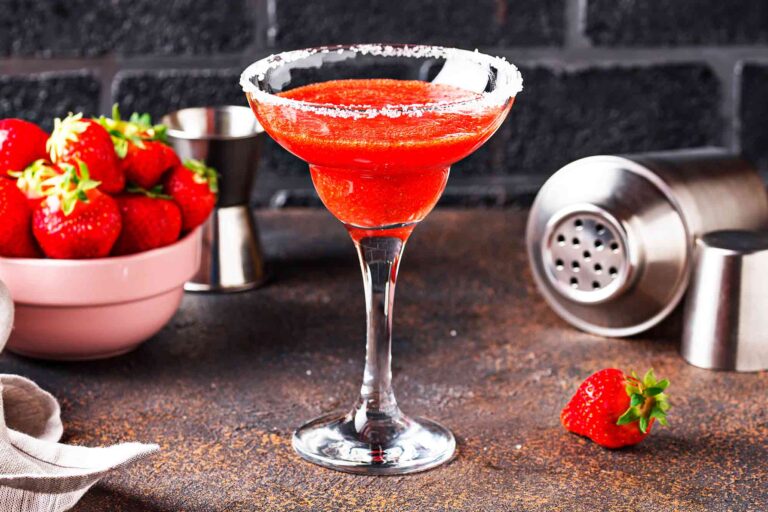 Strawberry Margarita Recipe
| Prep time | Cook Time | Rest Time | Total Time |
| --- | --- | --- | --- |
| 10 min | | - | 10 min |
Servings: 2 person
Calories: 220kcal
A fruity summer drink
that's perfect straight up or frozen is made with fresh, red and sweet strawberries. Strawberries are blended with tequila to create a delicious Strawberry Margarita with a refreshing taste. The amount of strawberries can be adjusted to achieve a stronger strawberry flavour.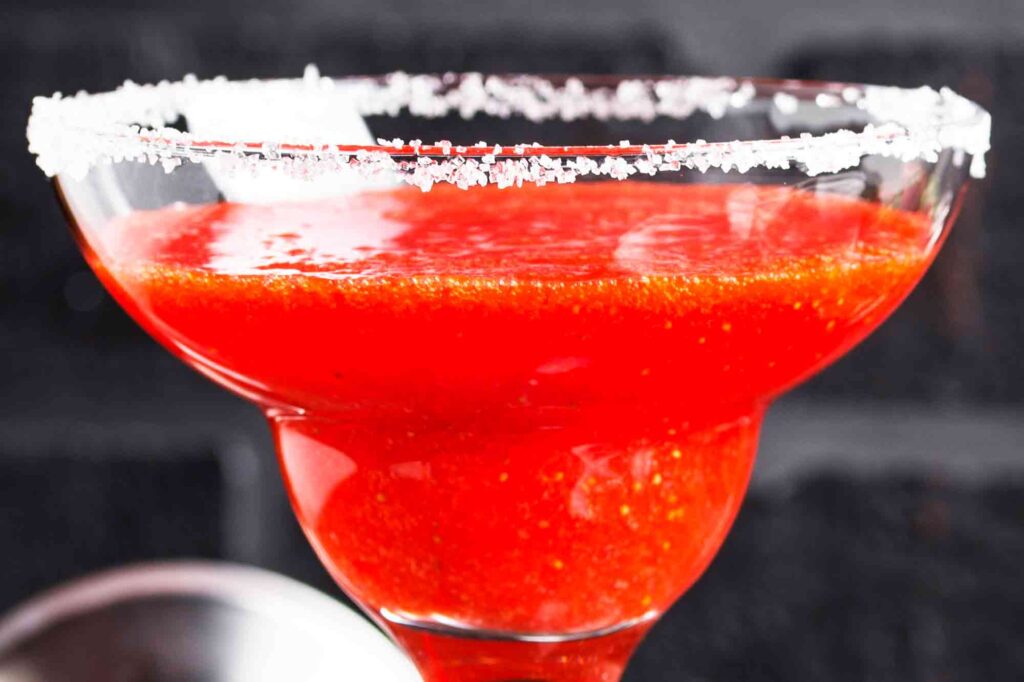 There is no clear history or origin of strawberry margarita, but it is considered a contemporary version of the classic margarita cocktail that originated in Mexico during the 1930s or 40s. The addition of strawberries to the original recipe is a newer adaptation that is likely aimed at integrating the popular fruit into the drink.
Nowadays, strawberry margarita is a widespread summer cocktail enjoyed globally.
Instructions
Cut the strawberries and add them to a blender, then puree until smooth.

Add the lime juice, tequila, triple sec, and ice to the blender, and blend until smooth.

Rub a lime wedge around the rim of the glasses and dip the rim into a small plate of salt.

Pour the strawberry margarita into the glasses and garnish with a lime wedge and a strawberry.

Enjoy!