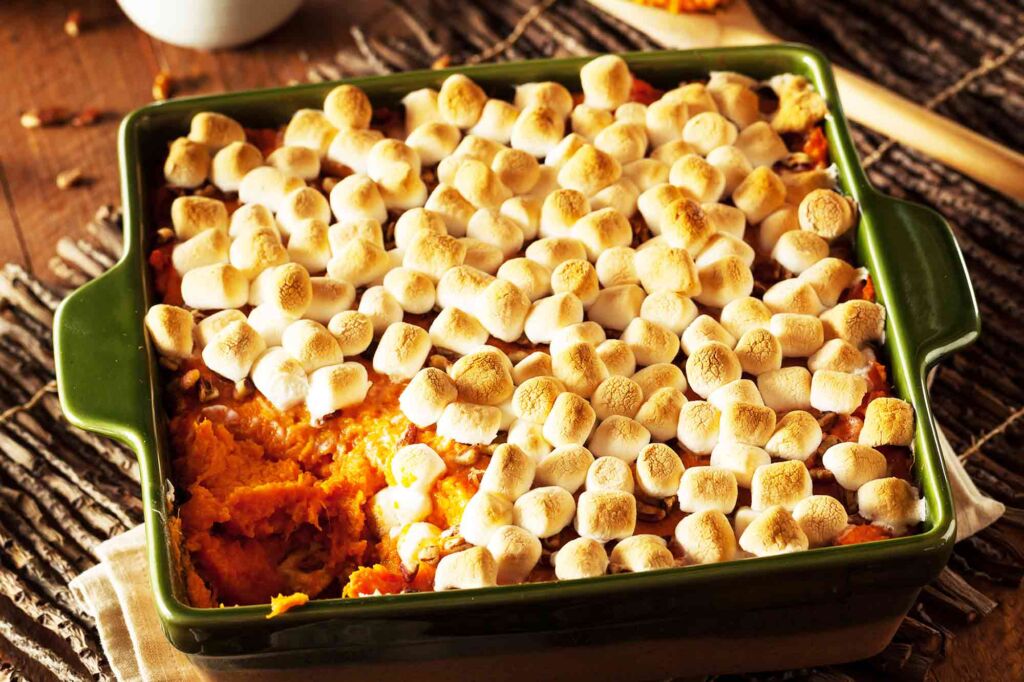 Jump to recipe
Sweet Potato Casserole Recipe
What is Sweet Potato Casserole? This is a traditional, North-American side dish that is usually served during Thanksgiving dinner, Christmas and maybe Easter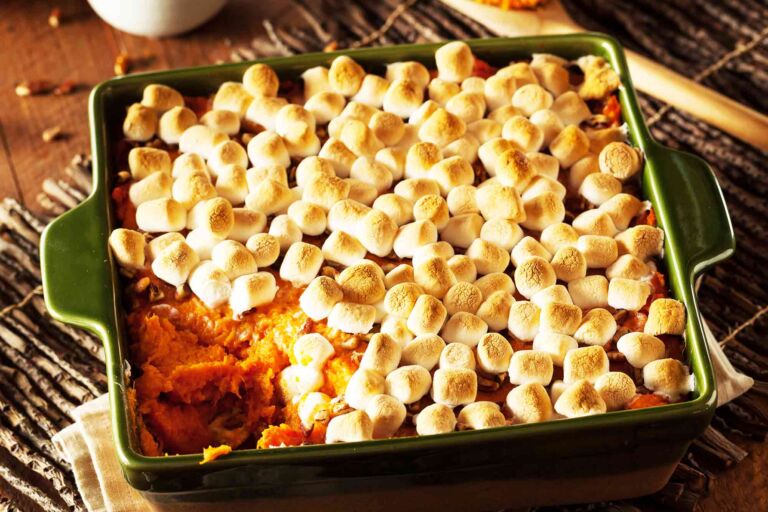 Sweet Potato Casserole Recipe
| Prep time | Cook Time | Rest Time | Total Time |
| --- | --- | --- | --- |
| 30 min | 30 min | - | 60 min |
Servings: 8 person
Calories: 398kcal
Sweet Potato Casserole, A Holiday and Thanksgiving Favorite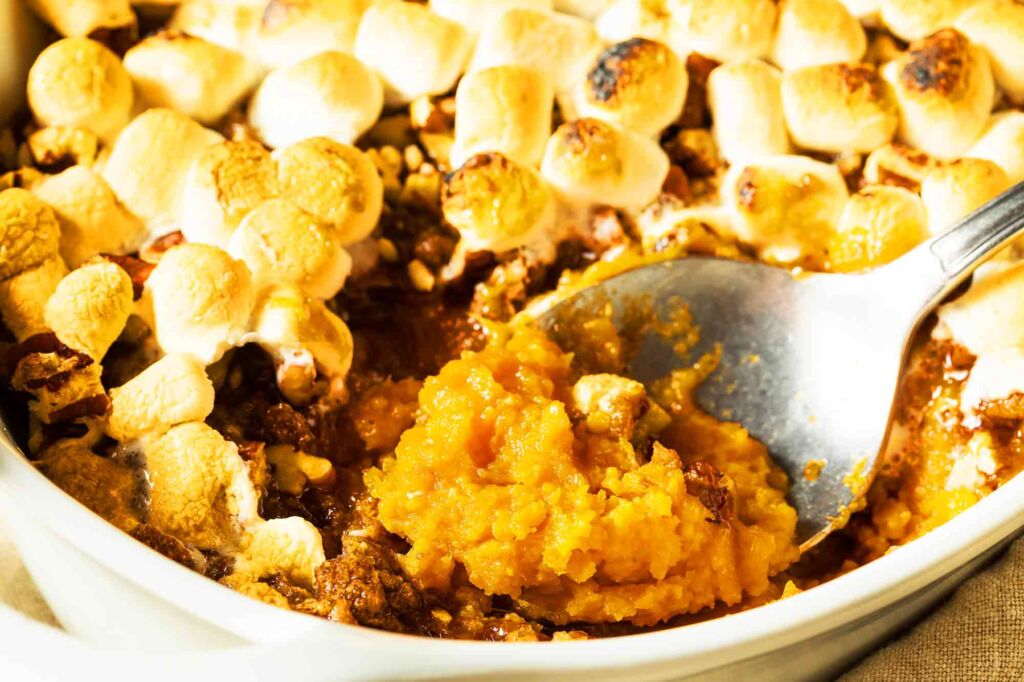 On the Thanksgiving or Christmas table, sweet potato casserole with its lovely marshmallow topping is a favorite.
We always want just one more serving of this sweet, creamy, and crunchy casserole, even after everyone is full. With mashed potatoes, roast turkey, and all the fixings, it creates the ideal side dish.
Instructions
Set oven to 180°C (350°F).

Grease lightly a casserole dish.

Pour water in a large pot. Bring it to boil.

Peel and cut cubes the sweet potatoes, then add to the boiling water. Bring it back to boil, and then reduce heat to low.

Simmer the sweet potatoes until they are cooked. Approx (15-20 minutes), and then drain.

Meanwhile, combine in a bowl the sugar, eggs, salt, butter, milk, and vanilla. Add the cooked sweet potatoes, and with a hand mixer mix until becames smooth.

Transfer to the buttered baking dish and spread into an even layer. Cover evenly with the miniature marshmallows.

Bake for 25 to 30 minutes in the preheated oven, or until marshmallows are golden brown and toasted.

Enjoy, Good Appetite!