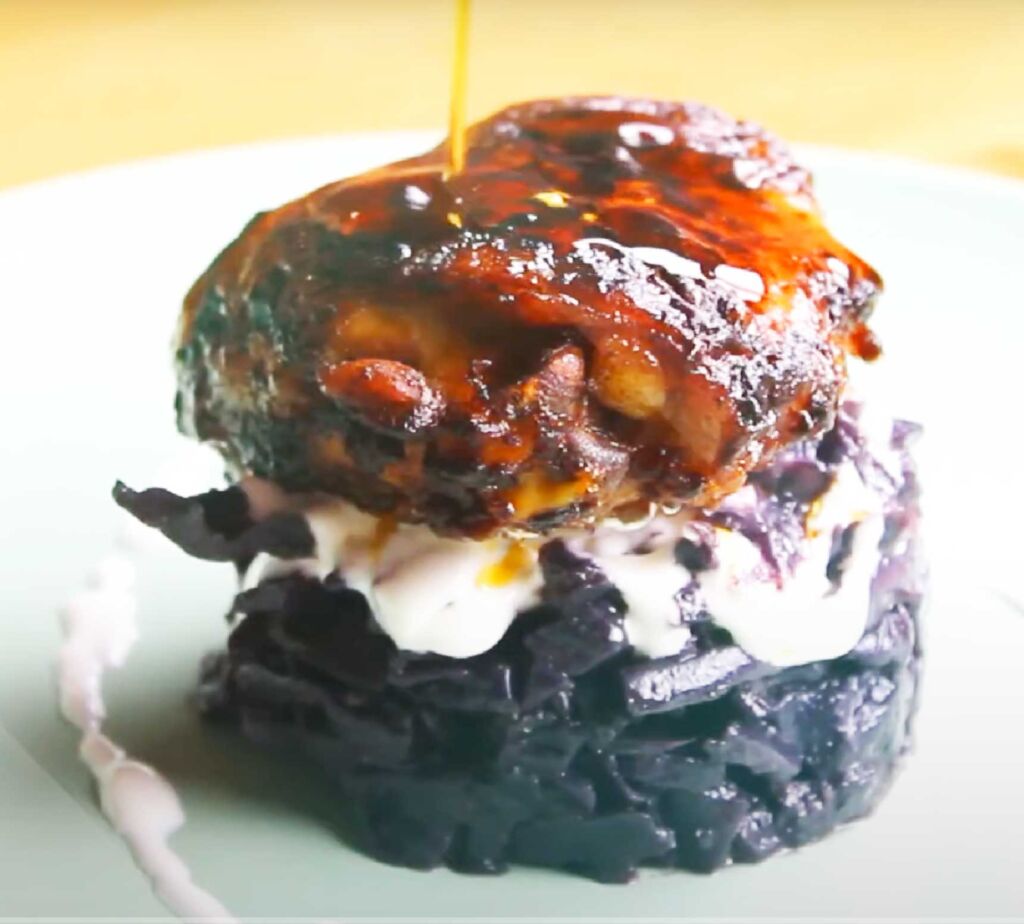 Jump to video
Jump to recipe
Oven Roasted Chicken and Red Cabbage (Video)
Today we share 2 simple and straightforward recipes that's ideal combination, and the taste is like just to die for 🙂 Enjoy 🙂
How to prepare this recipe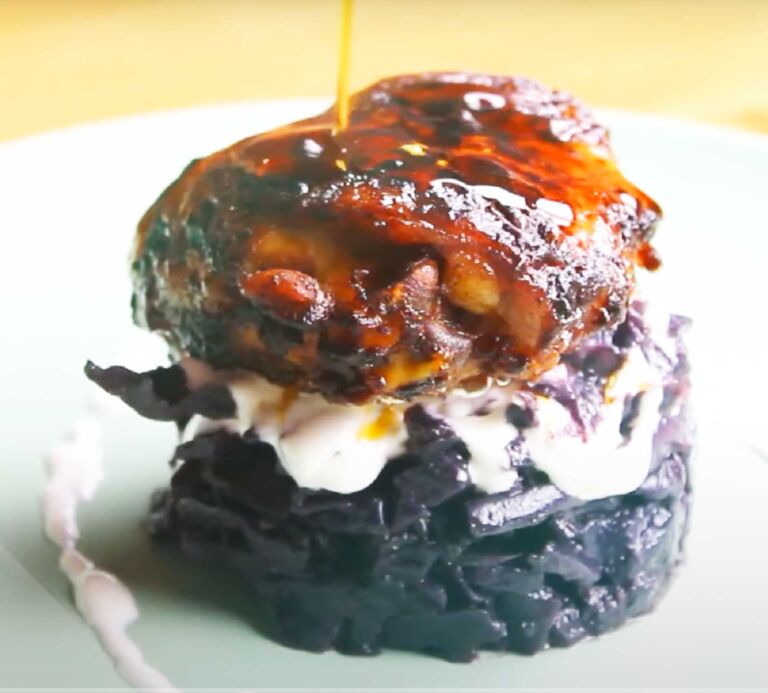 Oven Roasted Chicken and Red Cabbage (Video)
| Prep time | Cook Time | Rest Time | Total Time |
| --- | --- | --- | --- |
| 30 min | 90 min | - | 120 min |
Servings: 5 person
Calories: 442kcal
Ingredients
Cabbage
Chicken
Serving
Instructions
First we make the cabbage. We need to slice it, but for this use gloves, to avoid hand colouring 🙂

Cut the cabbage in quarters, then slice each quarter.

Saute the onion in hot oil. Take care to not burn it.
Add the the sliced cabbage. Season with salt and pepper.
Add 300 ml water, cover with a lid, and cook until totally cooked. Check by tasting.
This is all, the side dish is done.

Now lets make the chicken.
Grate the onion, garlics and half of the bell pepper. (Can be used food processor also).

Add all the oils, soy sauce, salt, pepper, paprika to the mix. Combine well.

Add the chicken tights one by one in to the mix, coat well, and then place in to the baking tray. If remaining sauce, divide equally on top of each chicken.
Let it rest for 2 hours before you roast, the flavours will seep into the chicken. Can be made one day earlier, and store in fridge.
After 2 hrs, add 100 ml of water, the remained pepper, and cover with alufoil.

Place in 220 °C  (420 °F) preheated oven. First for 30 minutes. After 30 minutes remove the cover, and put back in oven for another 10 to 15 minutes for roasting. After 15 minutes turn the meats to the other side, and roast for another 10 to 15 minutes.
The chicken is done. Serve with red cabbage, sour cream, and with the chicken gravy.

Good Appetite!