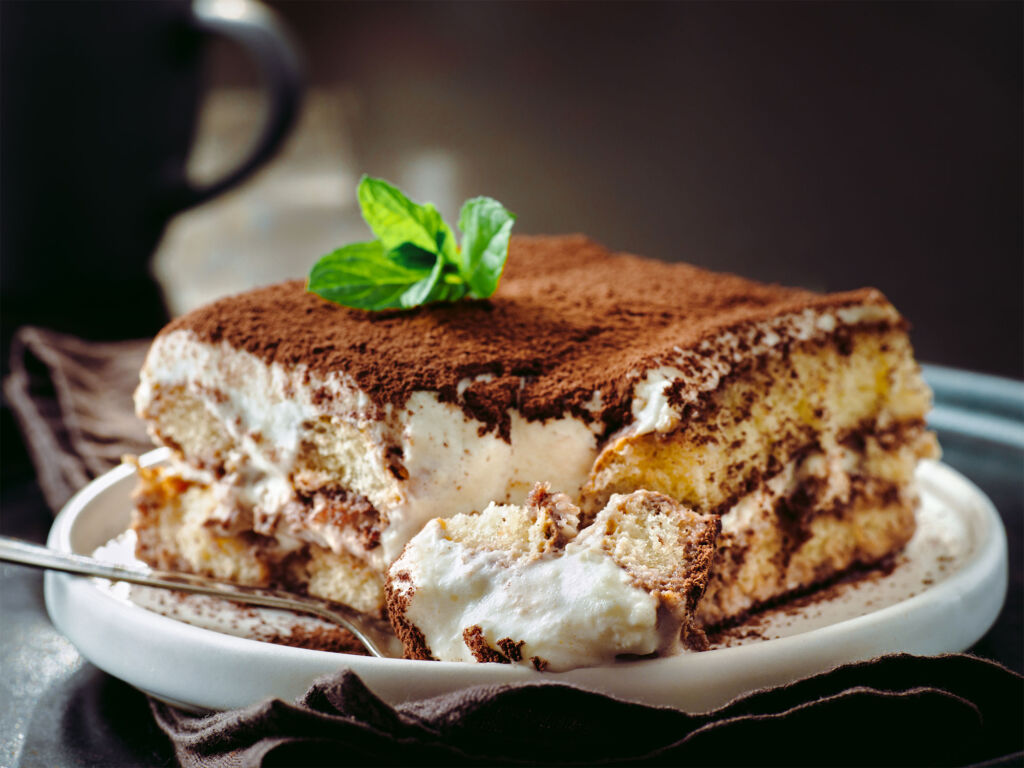 Jump to video
Jump to recipe
Tiramisu – Classic Italian Dessert Recipe (Video)
Tiramisu quite literally means, "pick me up."
How to prepare this recipe
Before the 1960s, the tiramisu recipe was not found in cookbooks. It is also not listed in 1970s encyclopedias and dictionaries, first appearing in print in Italian in 1980 and English in 1982.
Obituaries for the restaurateur Ado Campeol stated that it was developed on December 24, 1969, at his restaurant Le Beccherie in Treviso by his wife Alba di Pillo and pastry chef Roberto Linguanotto.
In 1972, the dish was added to the menu.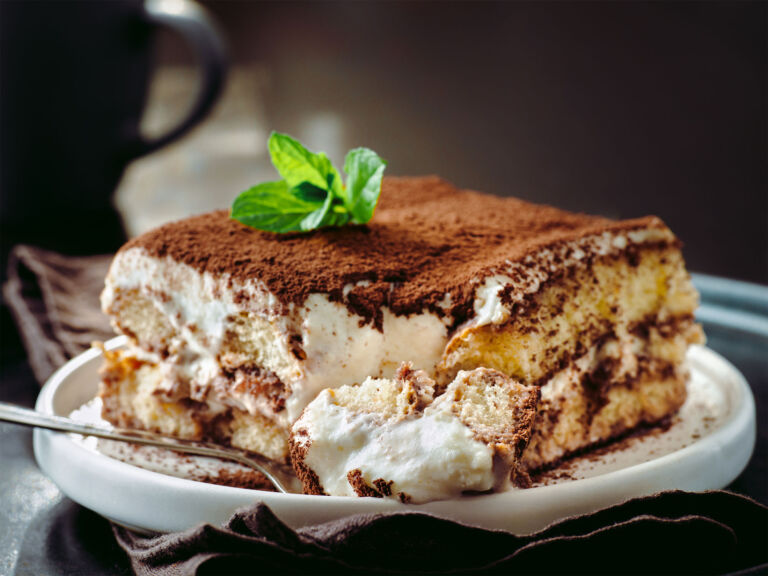 Tiramisu – Classic Italian Dessert Recipe (Video)
| Prep time | Cook Time | Rest Time | Total Time |
| --- | --- | --- | --- |
| 30 min | | 90 min | 120 min |
Servings: 5 person
Calories: 322kcal
One of Italy's most popular dessert, Tiramisu is a rich treat blending the bold flavors of cocoa and espresso with savoury mascarpone cheese, layered with ladyfinger biscuits.
Since 1938, the Vetturino restaurant in Pieris, Friuli Venezia Giulia, has offered a semi-frozen dessert called "Tiremesù."
This might be the origin of the term, while the recipe for Tiramisu could be a variant of another layered dish, Zuppa Inglese. Others suggest it was established in Siena around the end of the 17th century in honor of Grand Duke Cosimo III.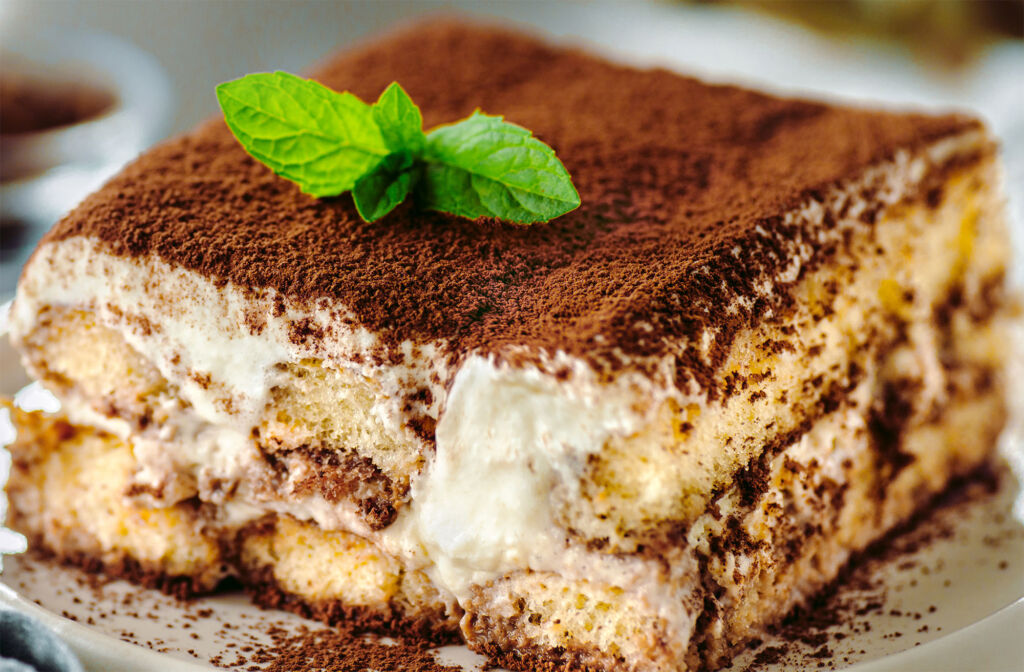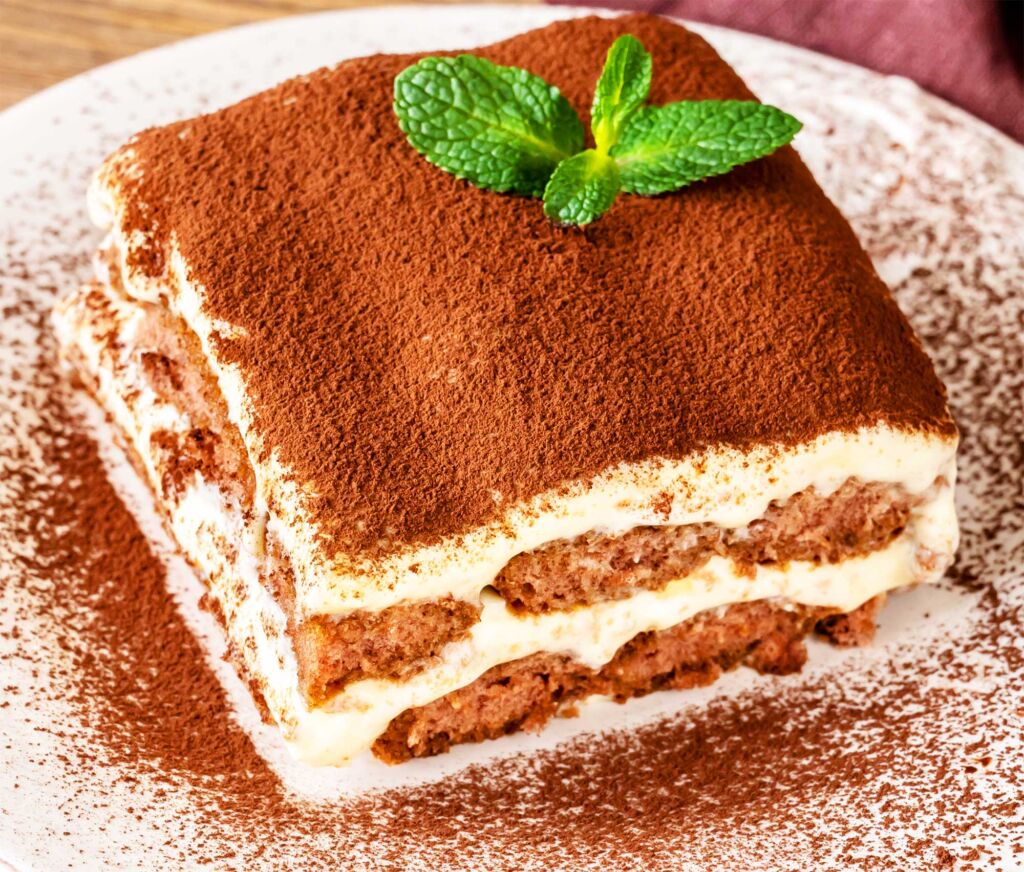 Instructions
Separate the egg-yolks from egg whites.
Beat the egg whites.

Mix the egg-yolks with sugar until creamy.
Add the mascarpone cheese, rum and beated egg whites.

Now put the tiramisu together.
Soak all the lady finger biscuits in coffee.
Add one layer of mascarpone cream mix and one layer of cocoa powder.

Repeat the process one more time.
Put in the fridge for 2 to 3 hours before serve.

Enjoy! Good Appetite!