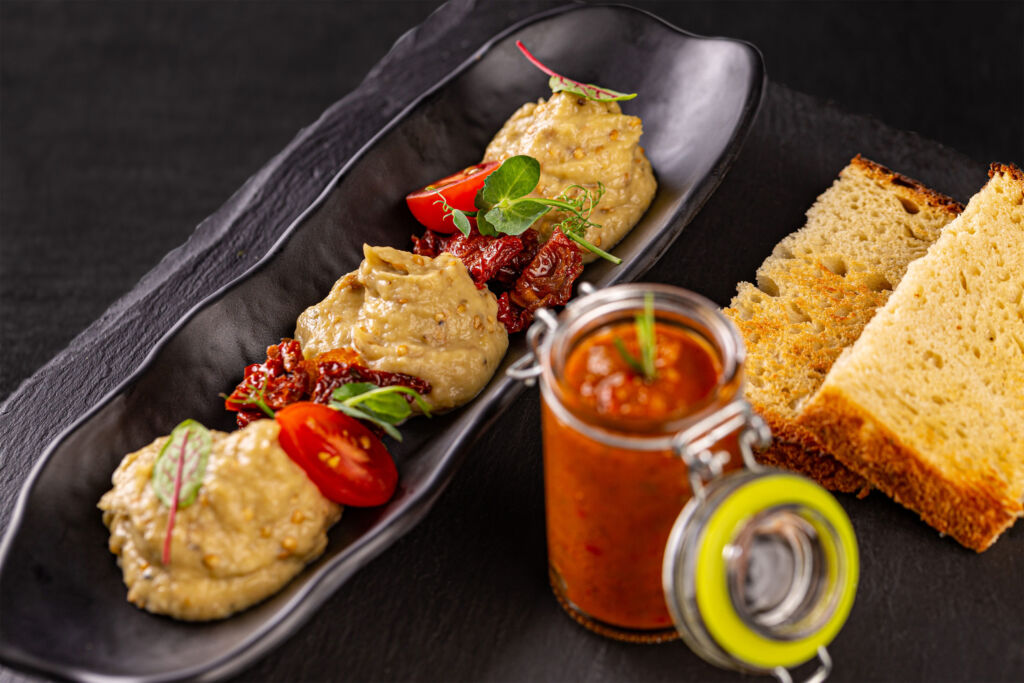 Jump to video
Jump to recipe
Famous Eggplant Salad Recipe (Video)
This Eggplant Salad is a traditional Romanian eggplant salad, known as salata de vinete, served with bread, and made with very few ingredients. Super easy to make and is incredibly delicious :-)
How to prepare this recipe
Eggplant salad with mayonnaise always reminds me of childhood and especially summer time.
I love this salad, which for me unconditionally come with freshly homemade mayonnaise. After is done, left in the fridge to cool well then eaten with slices of sweet and juicy tomatoes.
I really like eggplants, they are my favorite vegetables, although I like almost all vegetables.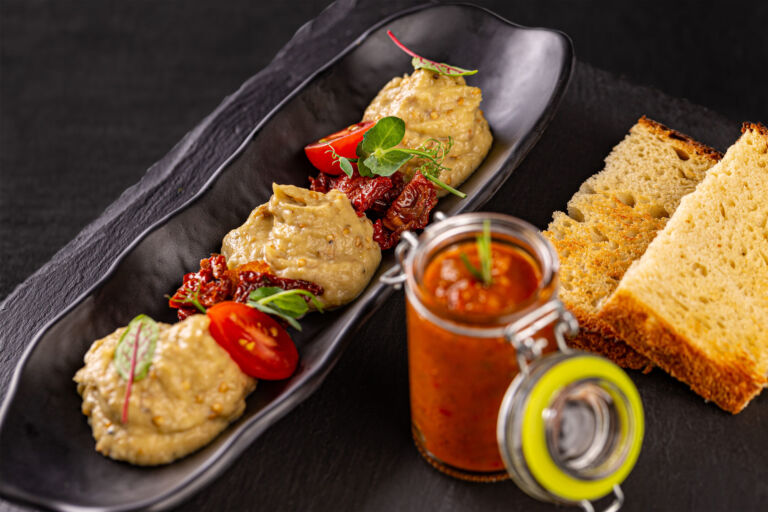 Famous Eggplant Salad Recipe (Video)
| Prep time | Cook Time | Rest Time | Total Time |
| --- | --- | --- | --- |
| 20 min min | 60 min min | 30 min min | 110 min min |
Servings: 6 person
Calories: 140kcal
I'm really happy to share this recipe with you today, because it's one I grew up with 🙂 It's my mom's recipe and we've been making this for as long as I can remember.
It is the simplest recipe in the world, only few ingredients and it's just to die for 🙂 I grew up eating this salad, and it's probably one of the first things I ever learned how to make 🙂
For vegetarians: If you put just oil instead of mayo, then is full vegetarian. Or can be made with vegetable mayo.
Instructions
Cook the eggplant

You can either grill the eggplants or roast them in the oven at 375 degrees. Place them on a baking sheet, poke some holes in the eggplants with a fork, this is a very important step. If you don't poke them, you'll risk them exploding in the oven. Make sure they are baked really well, for about 45 minutes, turning them every 15 minutes using a pair of tongs. Once they are done, let them cool completely.

Peel the eggplants

Once cooled start peeling them using a knife. If you've cooked them enough, the peel should come off easily. Make sure to remove any of the dark peel. Transfer them to a colander over a bowl and let them drain for about 20 minutes. You want to extract as much water out of them as possible.

Blend the dip

Place the eggplants in a food processor, add the onion, salt and oil and pulse a few times until smooth. Chill for about 30 minutes before serving, it's best served cold.

What Can I Serve With This Dip

Besides nice crusty bread to spread this dip over, to then be topped with some sliced tomatoes, there's definitely some other perfect accompaniments. This dish is vegan, gluten free, and nut free so it's perfect for a crowd!

Pita bread
Bread
Toast
Crackers
Carrot sticks
Sliced cucumbers
Tortilla chips
Bell pepper slices
Celery sticks