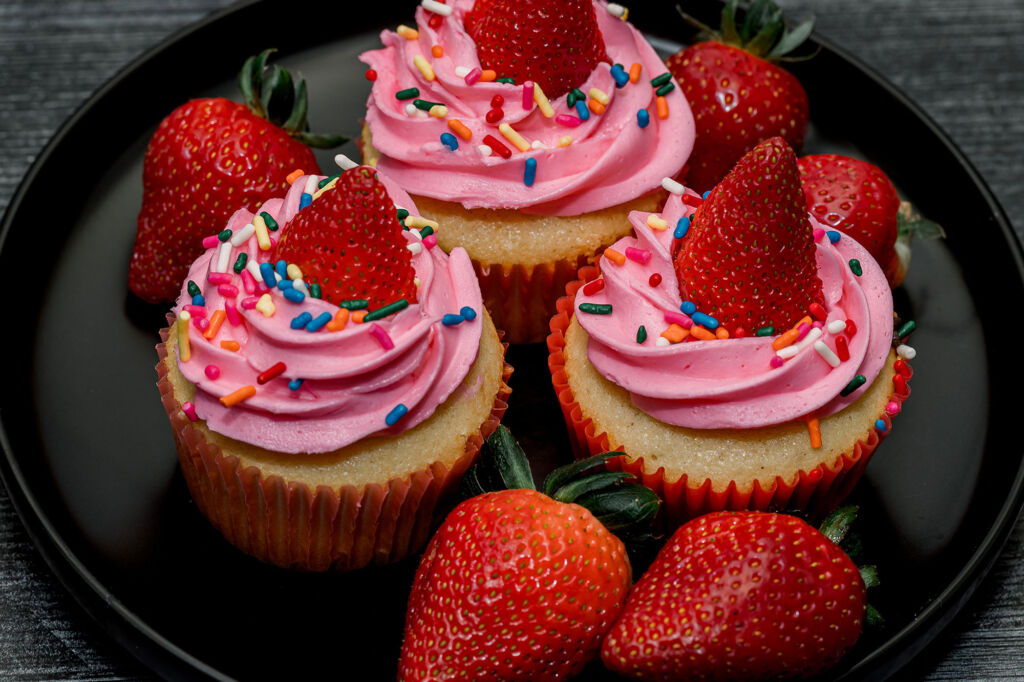 Jump to recipe
Valentine's Day Cupcakes
In case you are looking for a cupcake recipe for Valentine's Day, in this recipe you will find a romantic, tasty and easy to make recipe!
What dessert could be better for Valentine's Day than a strawberry muffin filled with pink cream on top and sugar hearts? I will tell you, nothing else!
I strongly believe that cupcakes are an absolutely ideal type of dessert.
First of all, they are perfectly portioned. A cupcake is a portion of dessert, individually packaged so you can eat it by hand and not get dirty. They're also "portable", so you can run away if you don't want to share your cupcake with anyone 🙂
Third, they can be super customised. If, for example, you have a certain favourite type of cake (chocolate, for example), then you can be sure that you can turn it into a cupcake.
And because Valentine's Day is around the corner, I can't think of a better way to enjoy the day than with a tray of strawberry cupcakes.
Another thing I really like about the Valentine 's Day party is that we can share it with more people. After all, Valentine 's Day doesn't have to be just about you and your loved one, there are many other loved ones in each person's life.
Friends , family, neighbour's, co-workers. So why not share some delicious treats with them?
Ah, the last argument is not the least one: if you have patience and you like to decorate your work, then this will definitely be an activity to your liking.
Satisfaction guaranteed? For sure!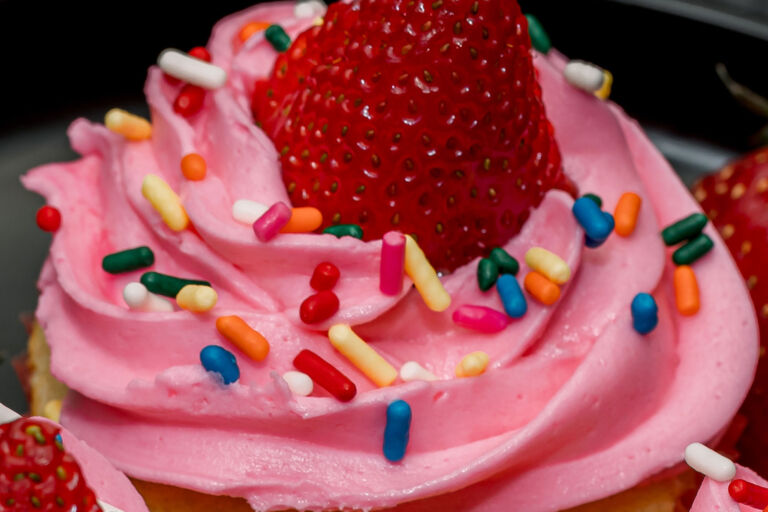 Valentine's Day Cupcakes
| Prep time | Cook Time | Rest Time | Total Time |
| --- | --- | --- | --- |
| 20 min | 30 min | 10 min | 60 min |
Servings: 6 person
Calories: 320kcal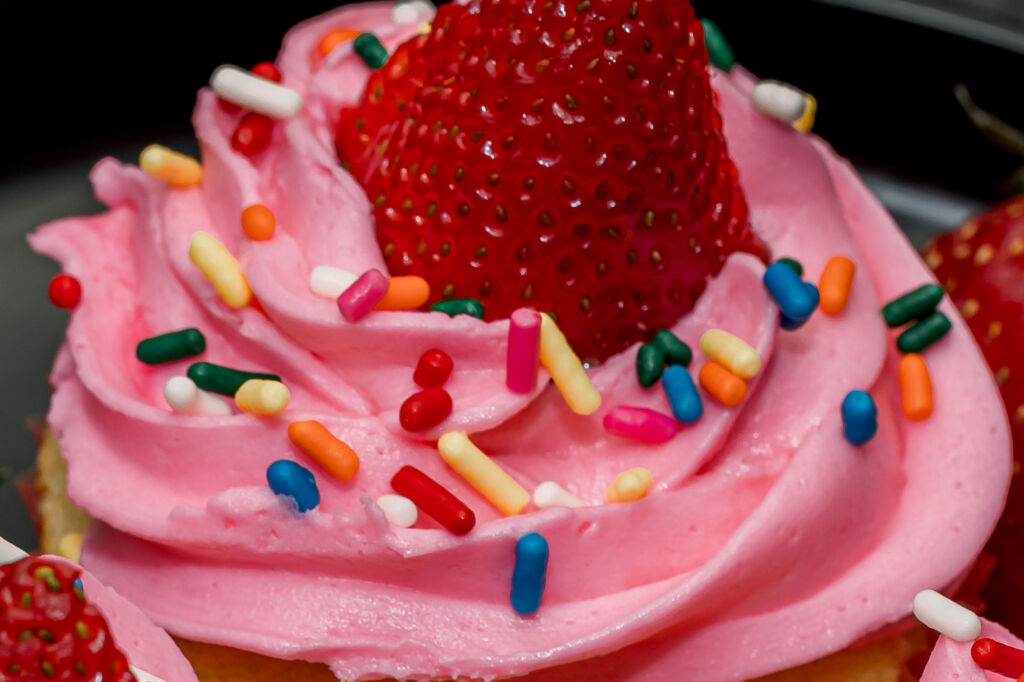 Ingredients
Cupcakes
Frosting
Instructions
Mix the the sugar and butter until frothy.
Add the eggs, yogurt, milk, flour, baking powder, and mix into a smooth dough.

Remove the filling of 12 Oreo biscuits and crumble.
Stir in to the dough.

Line the muffin tray with muffin papers, and divide equally the muffin mixture into each paper to be uniform.

Bake for 25 minutes in 180°C  (356 °F) preheated oven.
Set aside until totally cooled down.

Meanwhile, prepare frosting: Beat the icing sugar, butter, and jam in a large bowl, with a mixer on low speed, until blended.

Then, increase the speed to high and beat until light and fluffy.

Pipe the frosting on the cooled cupcakes.
Decorate with sugar sprinkles or strawberries.

Enjoy, Good Appetite!