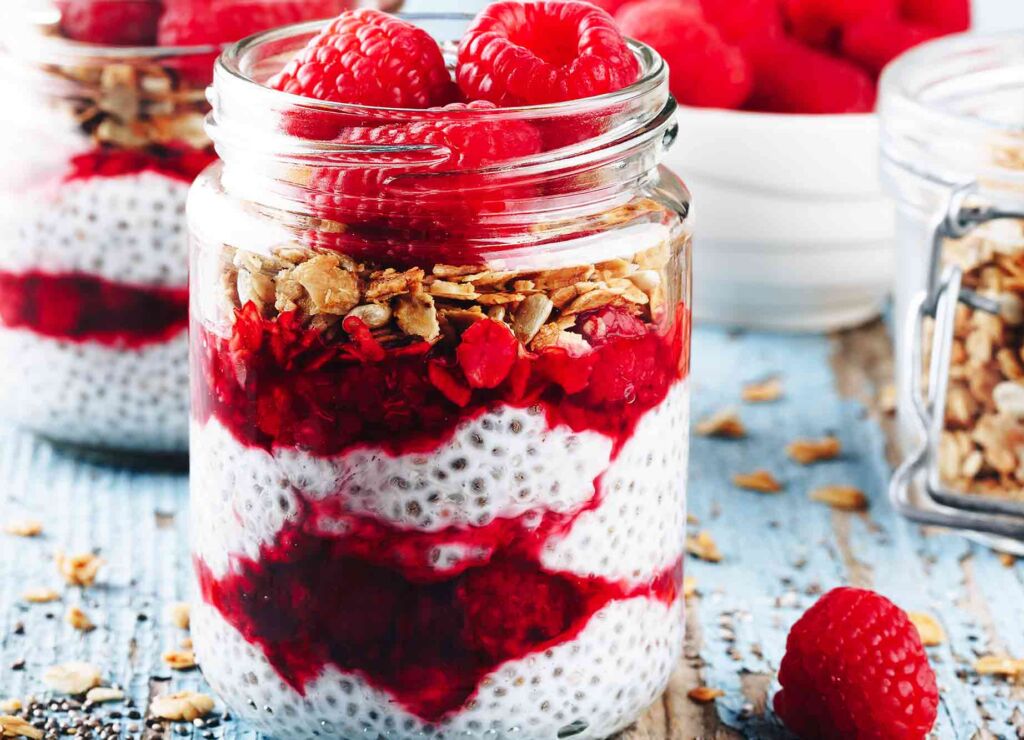 Jump to recipe
Vanilla-Raspberry Chia Pudding Recipe
Indulge in a guilt-free breakfast with our Healthy Vanilla Raspberry Chia Pudding. Made with almond milk, vanilla, raspberries, and chia seeds, this vegan and gluten-free recipe is packed with nutrients and flavor.
Healthy Vanilla Raspberry Chia Pudding is a delightful and nutritious dessert or morning meal that is simple to create and filled with vital nutrients.
It's made with chia seeds, almond milk, vanilla essence, and sweetened with honey to give it a creamy texture and topped with fresh raspberries for a sweet, fruity flavor.
This pudding is not only delicious, but also good for you thanks to its combination of healthy fats, fiber, and antioxidants from the chia seeds and raspberries.
Enjoy it as a sweet delight or a nutritious breakfast option.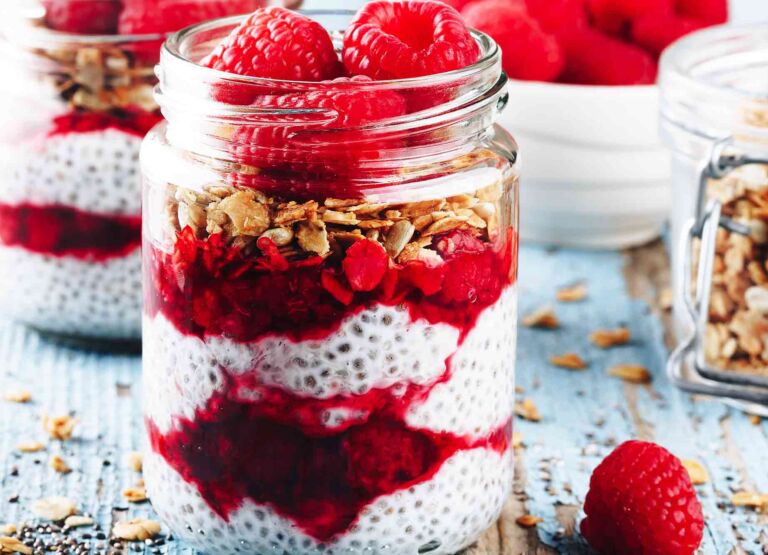 Vanilla-Raspberry Chia Pudding Recipe
| Prep time | Cook Time | Rest Time | Total Time |
| --- | --- | --- | --- |
| 5 min | | 15 min | 20 min |
Servings: 2 person
Calories: 198kcal
The origin of Vanilla Raspberry Chia Pudding
is uncertain, but chia seeds have a long history as a food source dating back to the Aztecs and Mayans.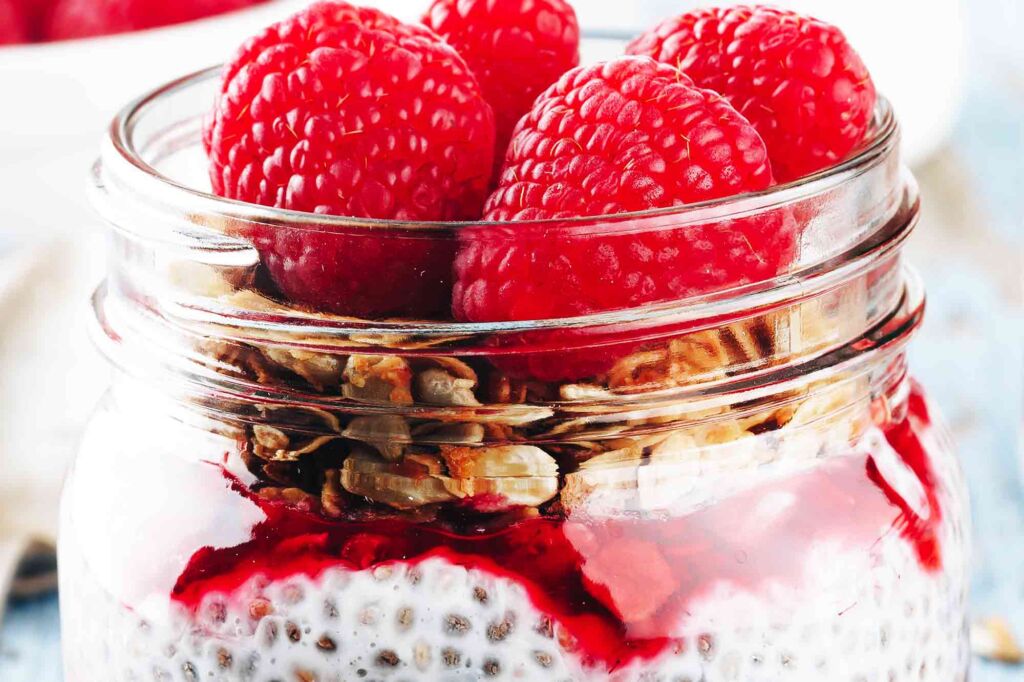 Chia seeds are considered a superfood due to their high fiber and protein content, and their ability to absorb liquid and form a gel-like consistency.
The popularity of chia pudding as a nutritious alternative to regular pudding has risen, and the flavor of vanilla and raspberry added to this dish brings added sweetness and a fresh taste.
The Healthy Vanilla Raspberry Chia Pudding is an effortless and satisfying meal, ideal for a fast and healthy breakfast, snack or dessert.
Instructions
In a bowl,

mix together the chia seeds, almond milk, vanilla extract, and honey.

Stir the mixture well and let it sit for 10-15 minutes to allow the chia seeds to absorb the liquid and become gel-like.

Stir the mixture again, then pour it into individual serving cups or jars.

Pour one layer of chia seeds, and one layer of crushed raspberries, then again one layer of chia, and one layer of crushed raspberries.
On the top you can sprinkle one handfull of your favourite muesli. (optional)

Top each serving with a handful of fresh raspberries.

Cover the cups or jars with plastic wrap or a lid and refrigerate for at least 2 hours or overnight.

Serve the chia pudding cold, garnished with additional fresh raspberries, if desired.

Enjoy, Good Appetite!