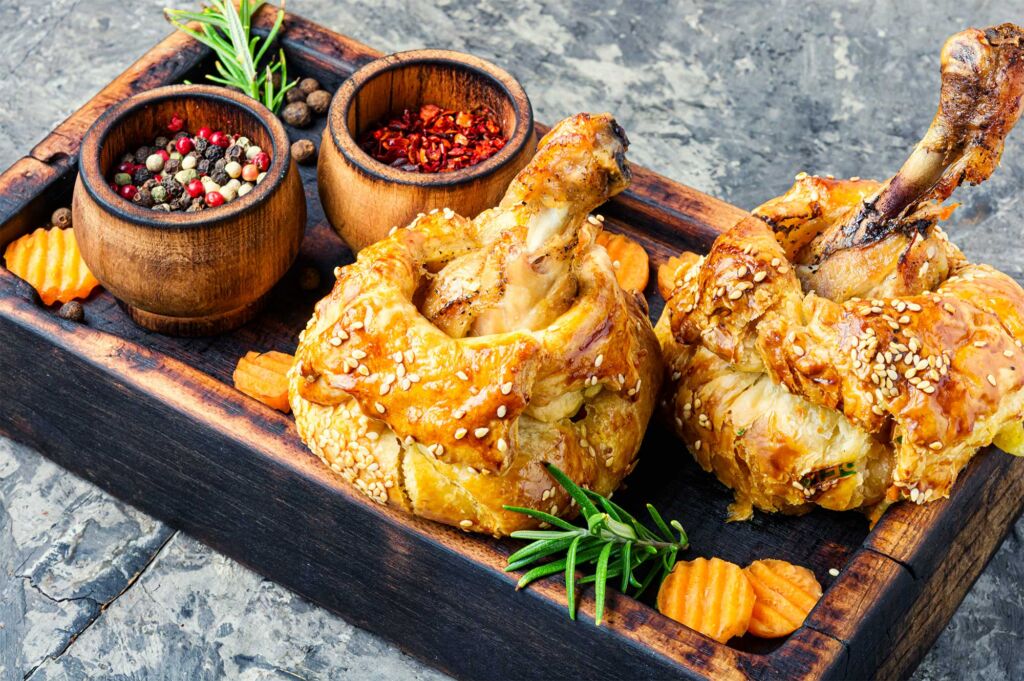 Jump to video
Jump to recipe
Wellington Chicken Drumsticks Recipe (Video)
Make a quick and easy meal on a weekly basis or, with this food you will can be the queen of a party :-)
How to prepare this recipe
Make this dish with remaining cooked chicken or choose a pre-cooked roast beverage from the grocery store, or pre cook the chicken. There is a little care in preparation, but the final effect is worth the work.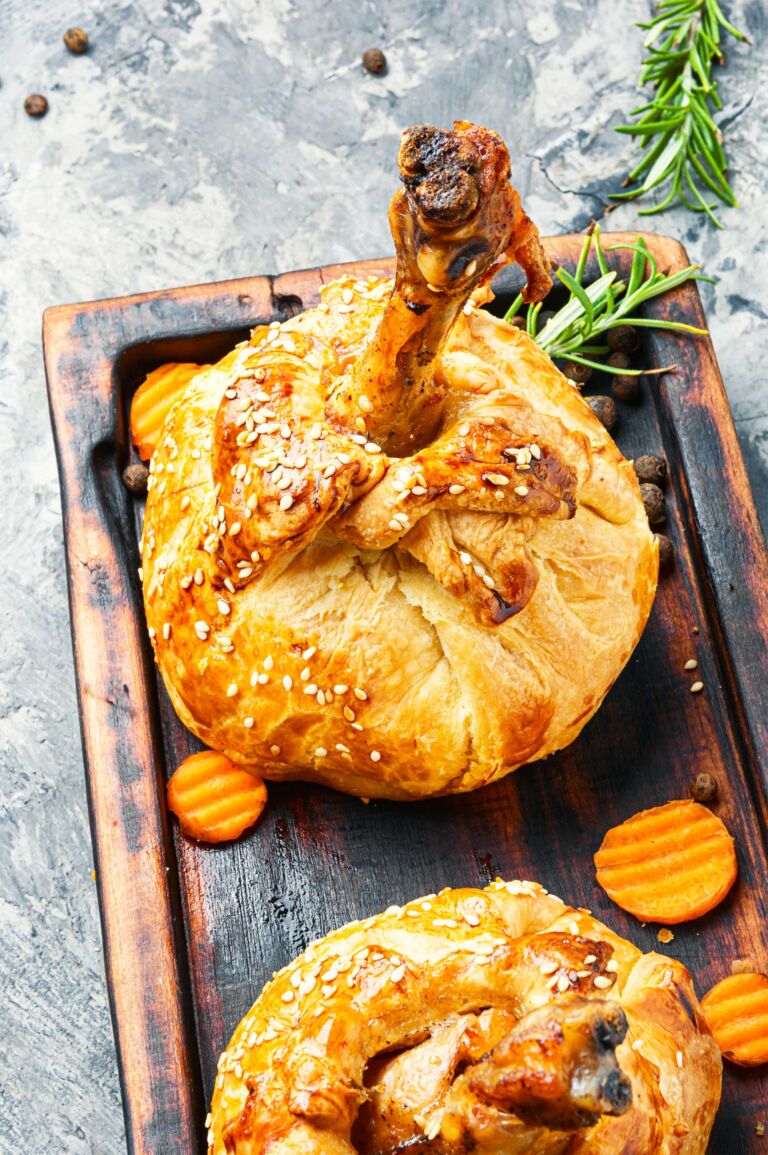 Wellington Chicken Drumsticks Recipe (Video)
| Prep time | Cook Time | Rest Time | Total Time |
| --- | --- | --- | --- |
| 30 min | 25 min | - | 55 min |
Servings: 4 person
Calories: 697kcal
Do not use raw chicken for this recipe. There is not enough time to cook the chicken well. Make sure the cooked chicken is cooled.
Serving suggestions
Serve with steamed broccoli, peas or green beans and warmed French bread. Pair it with a dry white wine such as Chardonnay, Sauvignon Blanc or Pinot Grigio for a delicious meal during the week.
Ingredients
Chicken
Mushroom Sauce
Topping
Instructions
We need lower chicken legs, the number depends on how many people will be at the table. We make this recipe with 4 chicken drumsticks.

An incision is made in the upper part of the bone.
Push the meat off the bone with your fingers, after removing all the ligaments.
Fry in a frying pan or in a deeper pan so that they can be fried without sticking. After frying season with the chicken seasoning.

Cut the mushrooms into slices, put them in a blender and make a paste, or can be grated with a small grater.
Put the mushroom slices in a pan in melted butter with chopped dill.
Saute until the water from mushrooms has evaporated. Remove from heat and season with salt and pepper to taste.
Add the ricotta cheese which is for consistency, and of course taste.

Take the puff pastry sheet and divide it into 4 squares.
Spread the mushroom paste evenly on each square of dough.
Place one leg on top in an upright position and dress in the dough, lifting the ends and pinch together around the bone.

Work quickly with the puff pastry to not warm up. If necessary, place in the fridge.
After is done, place the wrapped chickens in a tray on a baking paper and give a good egg wash. Sprinkle with sesame seeds.

Place the tray in 210 °C  (450 °F) preheated oven, for 30 minutes, until the dough turns golden brown.

Good Appetite!